FDA Keeps Avandia On Market; Europeans Pull Plug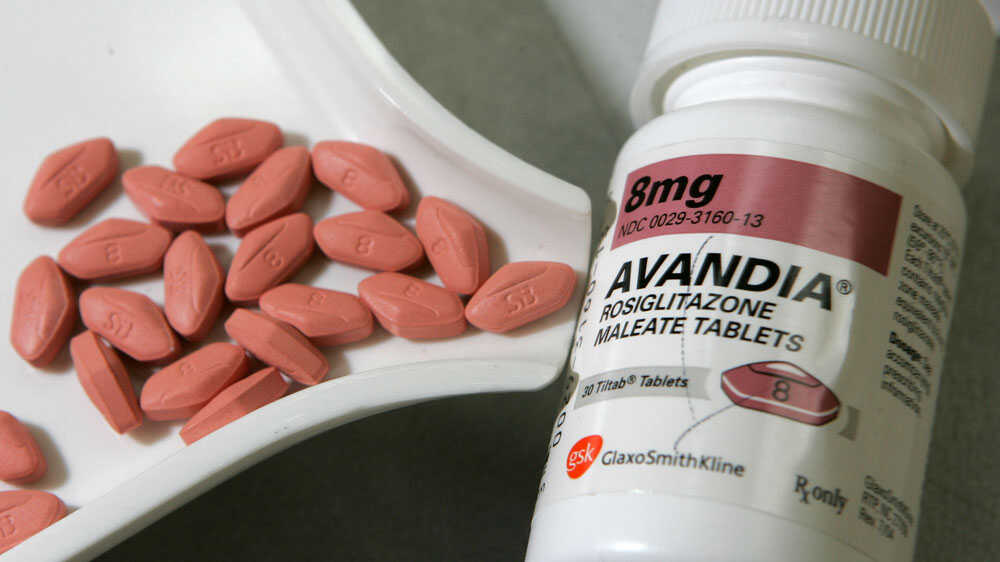 Justin Sullivan/Getty Images
Health regulators in the United States and Europe have split on how to handle the controversial diabetes drug Avandia, which has been associated with higher risks for cardiovascular trouble.
The Food and Drug Administration will impose substantial new restrictions on the drug's use but won't pull it from the market. European regulators are moving to stop sales of Avandia altogether.
"As a matter of prudence we are restricting access" to Avandia, the FDA's Dr. Janet Woodcock said in a conference call with reporters. But, the data on cardiovascular risk weren't clear enough to justify removing the medicine from the market, she said. Woodcock, who runs the FDA's drug center, explains the decision in this memo.
New patients can only qualify for Avandia if no other medicines are able to control their blood sugar, and they can't tolerate Actos, an Avandia rival without the same questions about heart and stroke risks.
People already taking Avandia can stick with it, but their doctors will have to review the latest information about the drug's risks and document the decision.
About 600,000 Americans take Avandia, FDA Commissioner Dr. Margaret Hamburg said in the media call. "I think the numbers will go down very, very significantly with these new requirements," she said.
In a statement, Glaxo said it "will voluntarily cease promotion of Avandia in all the countries in which it operates and will continue to respond to requests for information and support from healthcare professionals and patients."
The drugmaker expects Avandia sales to all but vanish by next year, despite the possibility that some American patients could still have access to the medicine.