Can You Trust Preteens To Babysit? Maybe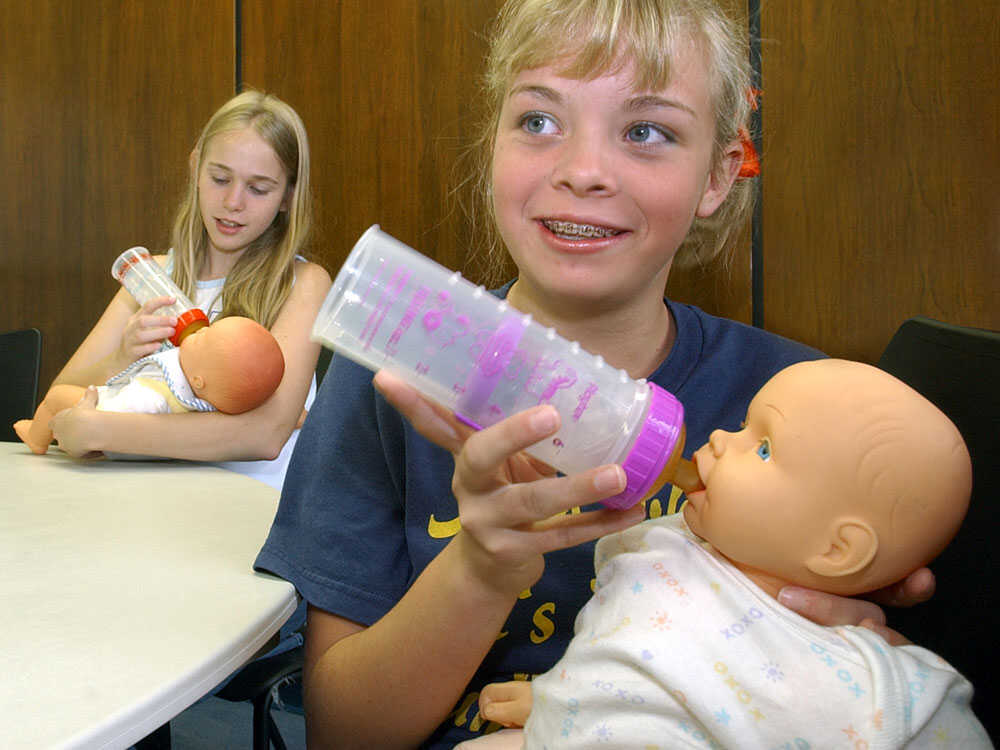 Babysitting is a rite of passage for many girls in junior high school. But, at that tender age, are they prepared to handle the responsibility?
A survey of 11- to 13-year-olds in central Pennsylvania offers mixed results. On the plus side, 98 percent of preteen babysitters knew who to contact in the event of an intruder or a fire. If their charges got sick or were hurt, 96 percent would know whom to call. And if a child swallowed poison, 85 percent would know whom to contact.
But what was surprising to Nicole Hackman, a pediatrician with Penn State Hershey Children's Hospital who was the lead author of the study, was how many of the more than 700 preteen sitters surveyed reported to have engaged in unsafe behaviors while on the job.
Forty percent said they left kids unattended while babysitting, and 20 percent reported opening the door to strangers.
So what should parents do if their preteens want to look after the neighbors' kids? Hackman says it helps for parents to talk to their preteens about some of these safety issues, but ideally young babysitters should receive formal instruction.
"The best training for preteen babysitters would be to have them complete a babysitting course," Hackman says,
According to the survey, 19 percent had taken a babysitting safety class, 51 percent had a class in first aid, and 47 percent had taken CPR training.
Authors of the study, which was presented Sunday at the American Academy of Pediatrics' National Conference and Exhibition and hasn't been published in a peer-reviewed journal, say that the lack of instruction creates "an unsafe environment for the babysitter and the children they are responsible for."