Siblings of A Child With Autism Often Have Subtler Problems
Children with autism tend to have brothers and sisters with language delays and other, less obvious characteristics of the disorder.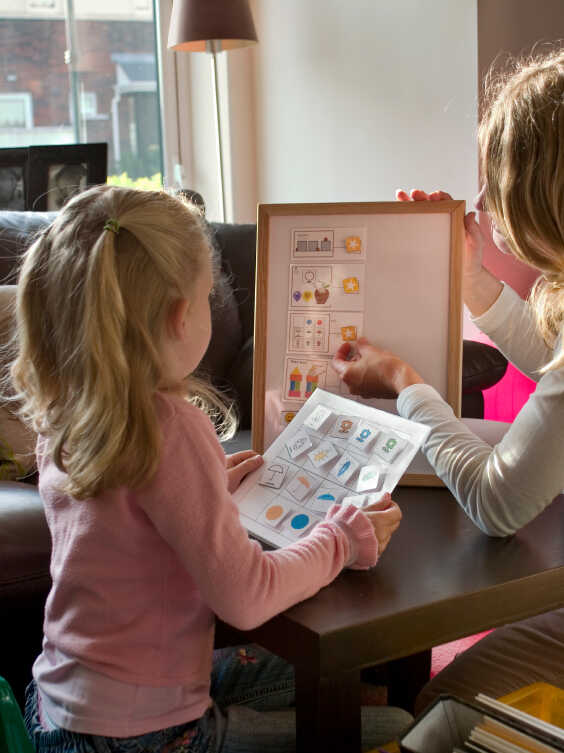 That's the conclusion of a study of more than 1,200 families in the Interactive Autism Network, a national online research registry.
The finding suggests that the genes behind autism in one child may contribute to less serious problems in that child's siblings, says Dr. John N. Constantino, of Washington University School of Medicine in St. Louis, lead author of the study, which appears in the American Journal of Psychiatry.
The study found that in 11 percent of families with a child with autism, a second child had also been diagnosed with the disorder. That's similar to what other studies have found.
But the new study also found that 20 percent of siblings who did not have autism had been diagnosed with language delay or speech problems early in life. And about half of those sibling had speech qualities associated with the autism.
Those qualities may include a lack of intonation, a failure to emphasize important words, or a staccato delivery of sentences, says Rebecca Landa, director of the Center for Autism and Related Disorders at the Kennedy Krieger Institute in Baltimore.
The new study is important because it shows how not only autism, but autistic traits can run in families, Landa says.
"If you have one child with autism, it's important to monitor any other children from infancy," Landa says. And if there appears to be a problem, the child should get a professional evaluation.