One Egg Farm Cleared To Sell After Salmonella Scare, Another Warned Again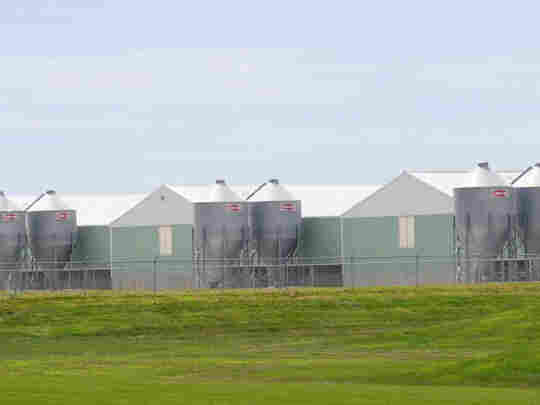 The Food and Drug Administration has cleared Hillandale Farms to resume selling fresh eggs in the shell from some of its hen houses after a recent inspection showed the company had taken steps to reduce the risk of salmonella contamination.
However, Wright County Egg and Quality Egg, who were also fingered in the salmonella outbreak this summer that sickened 1,600 people, are still being prevented from selling fresh eggs.
Meanwhile, Austin "Jack" DeCoster, who owns Wright County Egg and Quality Egg, received a new warning letter from the agency Friday, threatening further action if the companies don't start cleaning up their act.
So why did Hillandale get the nod? Apparently, it agreed to clean and disinfect its hen houses before bringing new birds in and committed to monthly environmental salmonella testing, according to the letter.
The FDA says it has an ongoing inspection of DeCoster's operations and that it is working with them to develop a plan to correct the violations found in August, an agency spokeswoman tells Shots.
Among other things, the company needs to seal out rodents and wild birds that may be tracking in salmonella, clean up standing manure pits, and make sure employees wear appropriate clothing to prevent contamination, according to the FDA warning letter posted today.
Last month, a House committee heard from the egg producers and victims of salmonella poisoining.
For more background details on the outbreak, check here.