U.S. Late To The Party On School Lunch Makeovers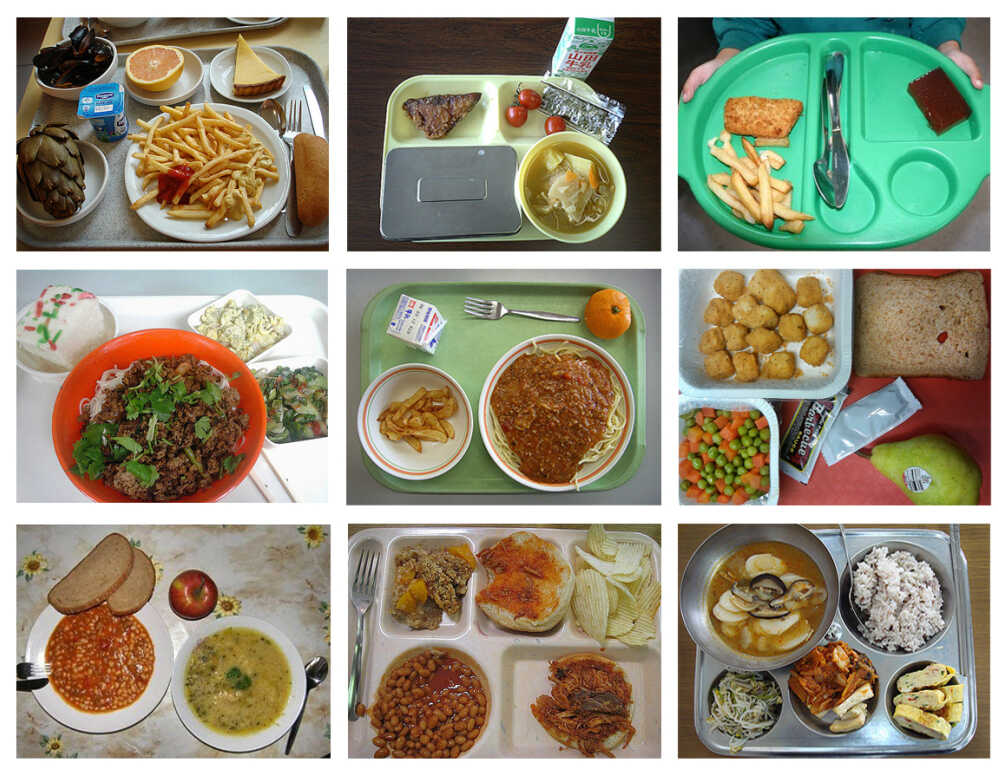 While First Lady Michelle Obama and lawmakers have been patting themselves on the back for passing a child nutrition bill aimed at improving U.S. school lunches recently, other nations have been revamping their school food programs with more nutritious, sustainable food for the better part of the past decade.
Years before Jamie Oliver did his thing, East Ayrshire, Scotland launched a pilot program called Hungry for Success. That program went far beyond boosting nutrition. It also focused on nutrition education; trained cooks; put organic, local food in school meals; and made the cafeteria a cooler place to hang out.
So how'd it go over? A Worldwatch Institute report says 67 percent of the town's children said school meals tasted better.
It was later adopted nationwide, and elements of the program were later picked up by the UK.
In response to growing obesity rates among children, Japan passed The Basic Law of Shokuiku in 2005. It requires kids to get nutrition and food origin education at all public schools.
So just to get a little perspective, take our visual tour of school lunches from around the world and see how our trays stack up:
Jackie Schneider

Jackie Schneider

LaLa Lovely Kasey/Flickr

fedupwithschoollunch.blogspot.com

in·cog·ni·tus/Flickr

Sarka Kolejkova

Micah Sittig

Anastasia Kolobrodova

Ishikawa Ken

naylori/Flickr