Death Takes A Holiday: Fatalities From Traffic Accidents Fall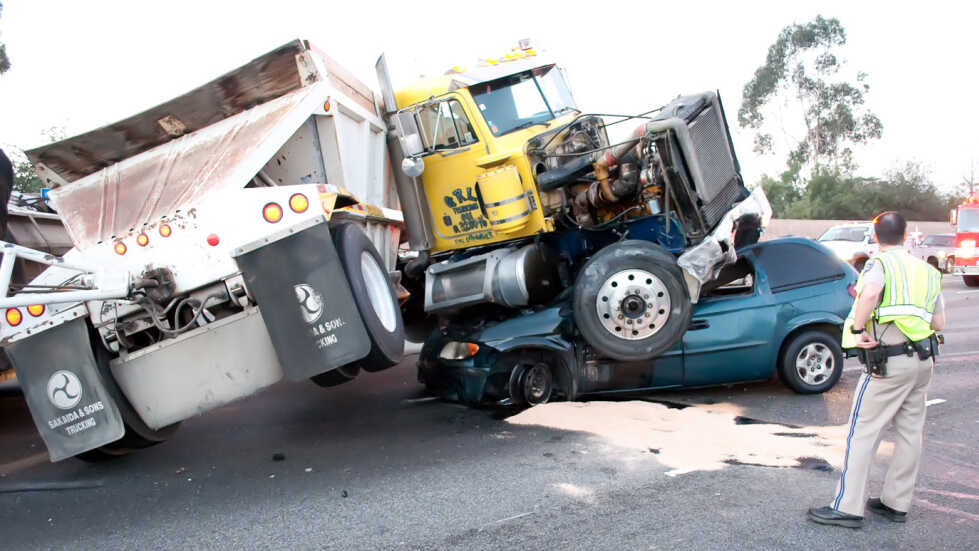 So often we're in the position of chronicling health problems that are growing worse that's it's kind of nice to be able pass along some good news.
Americans are driving more than ever, yet deaths from traffic accidents have fallen to levels not seen since 1949. Last year 32,788 died in accidents, a 3 percent drop from 2009, the National Highway Traffic Safety Administration estimates.
Cars are a lot safer than they used to be — all those air bags make a difference. And roads are getting a little safer too. "Rumble strips and improved pavement marking make a big difference at a low cost," Barbara Harsha, executive director of the Governors Highway Safety Association told the Washington Post.
Overall the death rate per 100 million miles traveled dropped to 1.09 in 2010, down 25 percent from 2005.
Americans drove 21 billion more miles in 2010 compared with 2009. How far did we drive last year? Three trillion miles.
The news isn't all good, though. Traffic fatalities rose in the Northeast and Midwest. But big drops out west more than made up for the increases elsewhere. Check out the map below to see the regional breakdown.