Harvard Punishes 3 Psychiatrists Over Undisclosed Industry Pay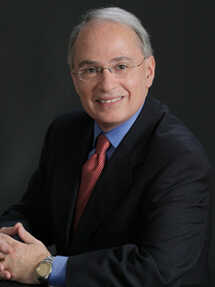 Harvard Medical School and Massachusetts General Hospital have disciplined three faculty members in a long-running conflict-of-interest case that became a prime exhibit in the debate over the federal Physician Payments Sunshine Act of 2010.
Drs. Joseph Biederman, Thomas Spencer and Timothy Wilens stood accused of accepting more than $4.2 million from drug companies for psychiatric research and other activities between 2000-2007 without reporting the income to Harvard, MGH or the federal government.
Harvard and MGH are barring the three from accepting payments for "all paid industry-sponsor outside activities" for one year, they disclose in a "Dear Colleagues" letter sent Friday. The letter was made available to selected reporters by the hospital.
After that, they'll have to seek approval before engaging in any "paid activities" and report to Harvard and the MGH on those activities for an additional two years.
The three will also undergo training on conflict-of-interest and will suffer "a delay of consideration for promotion or advancement." Biederman is already a full professor; the other two are associate professors.
"Our mistakes were honest ones," the doctors say in their letter. "We always believed that we were complying in good faith with institutional policies," they write. "We now recognize that we should have devoted more time and attention to the detailed requirements of these policies and to their underlying objectives."
Industry payments to Biederman and his colleagues made headlines in 2008 when Sen. Charles E. Grassley (R-IA) accused them of understating, or failing to report at all, millions of dollars in support. Grassley detailed many discrepancies between what various drug companies said they paid the doctors and what the doctors reported to Harvard and the MGH.
The accusation carried more weight because Biederman is a leading proponent of the off-label use of antipsychotic drugs to treat bipolar illness in children. His work is widely seen as contributing to an explosive growth in such prescriptions, and much of his support came from companies that benefited from his research.
Biederman and the other two psychiatrists have also published extensively on the treatment of attention deficit hyperactivity disorder.
Harvard and the MGH didn't allow much sunshine in on the outcome of its lengthy investigation of the case.
The MGH issued a brief statement to reporters saying that "appropriate remedial actions have been taken by the hospital to address specific issues." But the hospital refused to spell out what the scope of its investigations was, what violations were found or what sanctions imposed.
Harvard Medical School issued a similarly vague statement, and a spokesman said he couldn't answer any questions about the particulars.
The National Institutes of Health was even less forthcoming. In 2008, Grassley had charged that the Harvard psychiatrists may have violated federal guidelines on disclosure of industry support while accepting federal grants.
At that time, the New York Times quoted NIH spokesman John Burklow saying that "if there have been violations of NIH policy — and if research integrity has been compromised — we will take all the appropriate action within our power to hold those responsible accountable. This would be completely unacceptable behavior, and NIH will not tolerate it."
However, on Friday NIH spokeswoman Renate Myles said she could not say whether the agency had ever mounted an investigation on the matter or whether one has been concluded. That, she said, would require a Freedom of Information Act inquiry.