Regulators Grapple With Outbreaks As Salmonella, E. Coli Illnesses Grow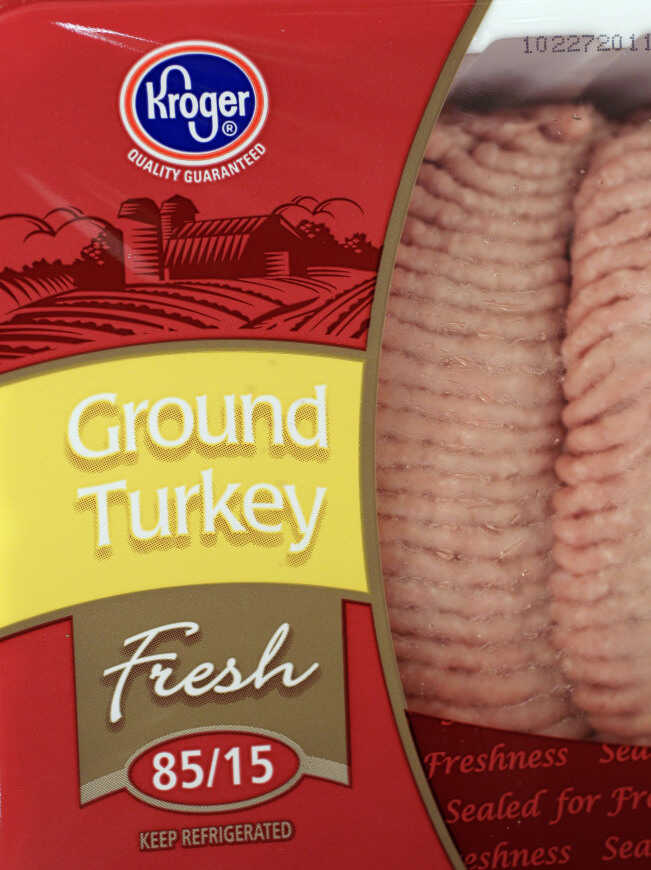 Paul Sakuma/ASSOCIATED PRESS
It's been another tough week for food safety.
Another 30 people nationwide, including one who later died, were infected with the antibiotic-resistant strain of salmonella tied to ground turkey processed and later recalled by food giant Cargill. That brings the total to 107 people infected in this outbreak. Meanwhile, as many as 18 people, including one who later died, got sick from an E. coli outbreak linked to strawberries from an Oregon farm. And just today, a meat manufacturer is expanding a recall to thousands of beef products after discovering a different E. coli strain that's suspected of causing illnesses in Michigan.
It seems like the government is scrambling to respond. So what's going on?
Oversight of food safety in the U.S. is divided among a dozen different agencies. That may account for why, during the turkey recall, a government antimicrobial monitoring system had information on problems at Cargill's Springdale, Ark., plant weeks ago, but the company wasn't contacted until several days later when the U.S. Department of Agriculture felt it had enough data to request a recall.
Cargill has apologized for the illnesses and is working with the agency to recall its products, according to a company statement.
The frustration with outbreak after outbreak this summer is palpable.
Barbara Kowalcyk founded a non-profit food safety advocacy group after her son Kevin died of an E.coli infection 10 years ago. She tells the Huffington Post that regulators' hands are tied without new laws:
"USDA needs the authority to take action when contaminated products are causing human illness. They need to be able to set limits for foodborne pathogens. They need to reduce those limits over time to prevent fewer pathogens from entering the food supply. And, they need the authority to shut down producers that repeatedly fail to meet those standards."
But getting new laws is no guarantee of better oversight. The FDA, which is charged with the safety of foods that aren't meat, got some new powers in a shiny new food safety law passed last year, but much of its funding is up in the air and could get further tied up with the debt ceiling battles to come.
Several consumer groups are asking USDA to just declare salmonella strains "adulterants" to meat, which would make it easier to get the stuff out of commerce — even before someone gets sick.
But that's probably not a quick fix, either. The agency asked the White House budget office way back in January to allow it to add several strains of E. coli to its "adulterants" list, according to Food Poison Journal.
The response so far? Cue the crickets.