OSCON Presentation on the NPR API
Shortly after the launch of the API, Harold Neal and I presented it at O'Reilly's Open Source Convention (OSCON) on July 24th. Here is a copy of that presentation (requires Adobe Acrobat). This version of the presentation has been slightly modified to reflect more current data (particularly around usage of the API) as well as some other changes that will help the presentation live as a standalone document. I have also added screen shots of the Query Generator to represent the live demo of the API that we did during the presentation.
Sharing this presentation in this forum is the first step to making our process, architecture and decisions around the API more transparent and open to our users. There will be other documents and blog posts to follow with more information. Let us know if you have specific questions about our process so we can try to address them in these future posts.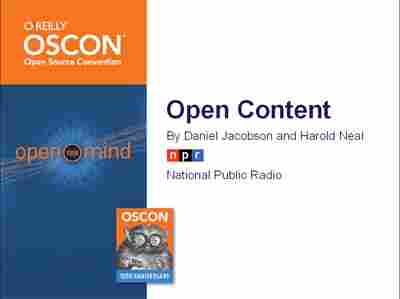 Click here to view the presentation (requires Adobe Acrobat)