Moving Forward With Inauguration Report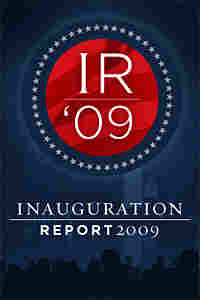 As I mentioned last week, we've been brainstorming ways of using a variety of social media tools to collect stories from people related to President-elect Obama's inauguration. We're starting to make some good progress, so I wanted to post a quick update.
Dave Troy and Sze Wong have been working hard on an iPhone app. We're hoping it will be in the App Store before the end of next week so people can start using it the weekend prior to the inauguration. I'll let you know once it's live. Meanwhile, you can still start getting involved now by using our official tags whenever you post something online. If you're on Twitter, please use #dctrip09 if you plan to document your road-trip to DC. For inauguration day itself and any other inaugural-related activities, please use #inaug09. If you take a look at Twitter, there are already a number of people using the tag, which undoubtedly has also been boosted by the fact that Current.tv is promoting the same tag. So I'm keeping my fingers crossed that #inaug09 will be seen by many as the semi-official tag for the inauguration on Twitter - or at least as semi-official as tags ever get, of course.
Similarly, you can use the tags dctrip09 and inaug09 on lots of other sites, like Flickr, YouTube, Utterli, or in your blog posts. In these cases, there's no need to use the pound sign (#) before the tags, as the pound side is generally unique to twitter and other text messaging tools. By using these tags when you upload content, we'll be able to find it easily and display it on our site. I also hope to make the widgets we use available to everyone in case you want to embed a copy of them as well. There are also plenty of free widgets out there that would let you create your own widgets. Widgetbox.com, for example, has a large collection of them. We're still planning to build some widgets of our own, and could use a few more coders, so if you're good with Rails or Javascript, please let us know by posting a comment below or tweeting me at acarvin and we'll put you to work.
For those of you who aren't in to uploading photos, video, etc, you can still let us know about your travel plans to DC. We might even send over a reporter to talk to you about it. Please tell us about your plans either by posting a comment below or sending an email to homework@npr.org. (I'm not sure about the name for that email address, but that's the one we're using.) :-)
I'll definitely have lot more information to offer next week. Until then, let's get tagging!