Alaska's Joe Miller Got Farm Payments He Now Opposes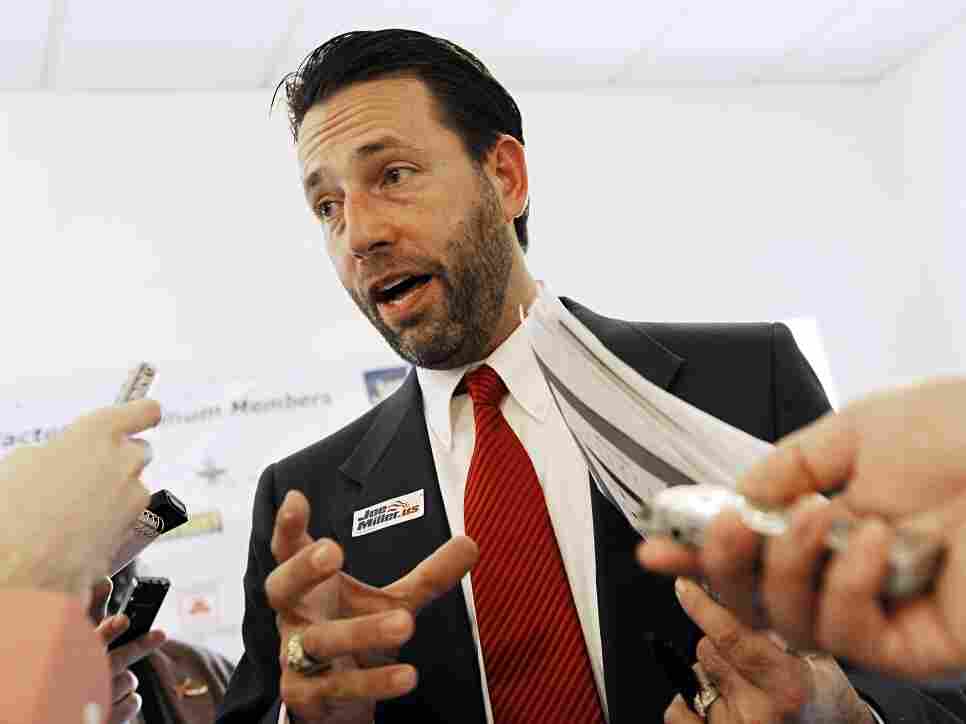 Critics of Joe Miller, the Republican Senate candidate in Alaska, are making hay from a bit of information they've unearthed that's inconvenient for the Tea Party-backed candidate -- Miller, who opposes farm subsidies, actually received them for Kansas farmland he owned in the 1990s.
Miller is about as hawkish as a candidate can get on federal spending. Not only does he oppose farm subsidies but he's no fan of unemployment insurance and has talked of privatizing Social Security.
All of which has given his opponents an opening to accuse him of hypocrisy because he received $7,000 in the 1990s for the Kansas land he has since sold.
Miller, meanwhile, is essentially saying that was then, that since then he has seen the light.
An excerpt from the Anchorage Daily News:
Miller said in a Tuesday interview that he was in his early 20s when he purchased the farm and the payments came over a decade ago.

"To suggest that because there was some sort of federal payment received by somebody at some point in their historical past that they aren't then allowed to dialogue on the issues that are facing this country fiscally, I think is silly," he said.
The information about Miller's farm payments emerged from a Freedom of Information Act request made by the Alaska Dispatch, an online newsmagazine produced by a small team of journalists who once worked for big news outlets.
The Alaska Dispatch's report was preceded by an erroneous one by an Alaska blogger who produces The Mudflats blog. That blog, Democratic in its leanings and anti-Sarah Palin, which is redundant, mistakenly first reported that Miller received substantially more in payments for land he owns in Alaska. Again, that was shown to be an error.