Murkowski Foes Pack Write-In List To Cause 'Chaos'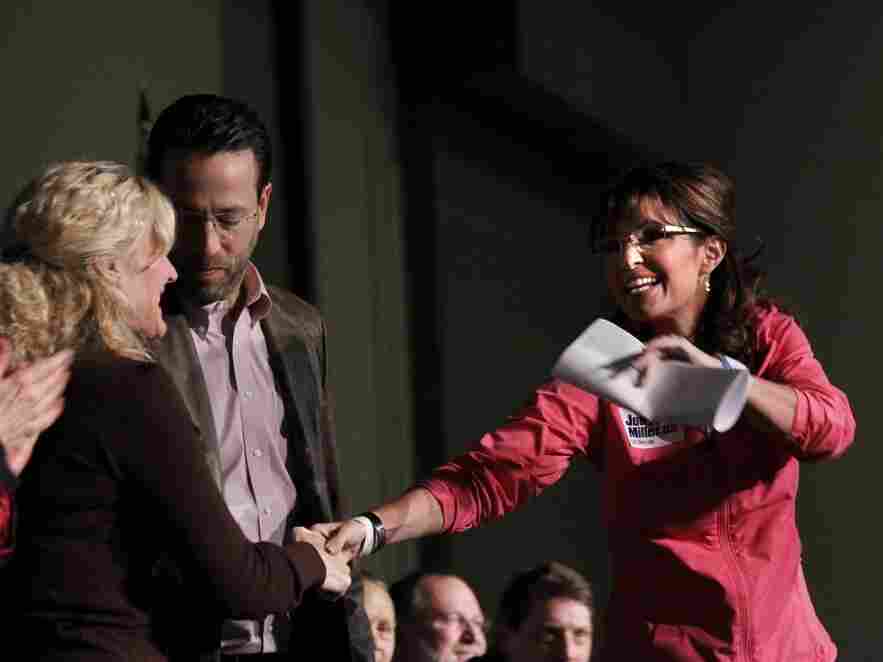 If anyone knows that there's more than one way to skin a moose, it's Alaskans. Scores of them opposed to Sen. Lisa Murkowski are flooding state election officials with requests to have their names added to the official list of write-in candidates. it's an attempt to sink the incumbent's write-in candidacy.
It's a response to the state Supreme Court's decision to allow voters for the first time in state history to consult an official list of write-in candidates at polling places.
The high court's decision was thought to help Murkowski, a Republican, whose name could prove hard for some voters to recall, let alone spell.
But the decision angered supporters of Joe Miller, the Tea Party favorite who defeated Murkowski in the Republican primary. Supporters of Democratic Scott McAdams, the former Sitka mayor, also disliked the court's action.
The Anchorage Daily News reported the following:
In a movement one pro-Sarah Palin website is calling "Operation Alaska Chaos," at least 100 people filed paperwork Thursday to register as write-in candidates in the U.S. Senate election, according to the Division of Elections...

...  The idea of a mass registration is to create a long list of potential write-in choices and make it harder for voters to find Murkowski's name.

"(Murkowski) should have ran harder before the primary. And she didn't. And she lost," said Veronica Keanaaina of Eagle River, who signed up as a candidate in protest.