JFK Still Tops Gallup's Best Presidents Poll, Nixon Is Last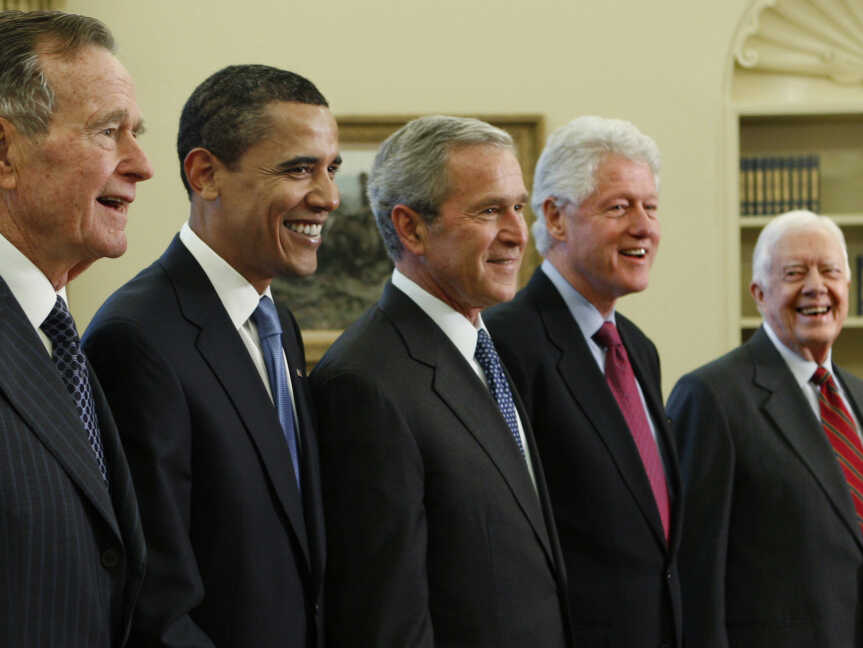 Of the last nine presidents, excluding the current Oval Office occupant, John F. Kennedy is still ranked at the top of the list in terms of job approval ratings and Ronald Reagan second by respondents to a new Gallup survey. Richard Nixon continued to come in last.
But Gallup found some changes. The public's appreciation for Bill Clinton and George H. W. Bush has risen significantly since an earlier poll in 2006.
Both former presidents, the two-term Democrat and the one-term Republican, saw their post-presidency approval ratings rise by eight percentage points.
Time has been less good for Democrat Jimmy Carter, however. He is now at 52 percent. That's a nine-percentage point drop from the 61 percent rating he had in 2006 and the 69 percent he held in 1999.