Joe Scarborough: GOP Senators Owe Sen. Reid An Apology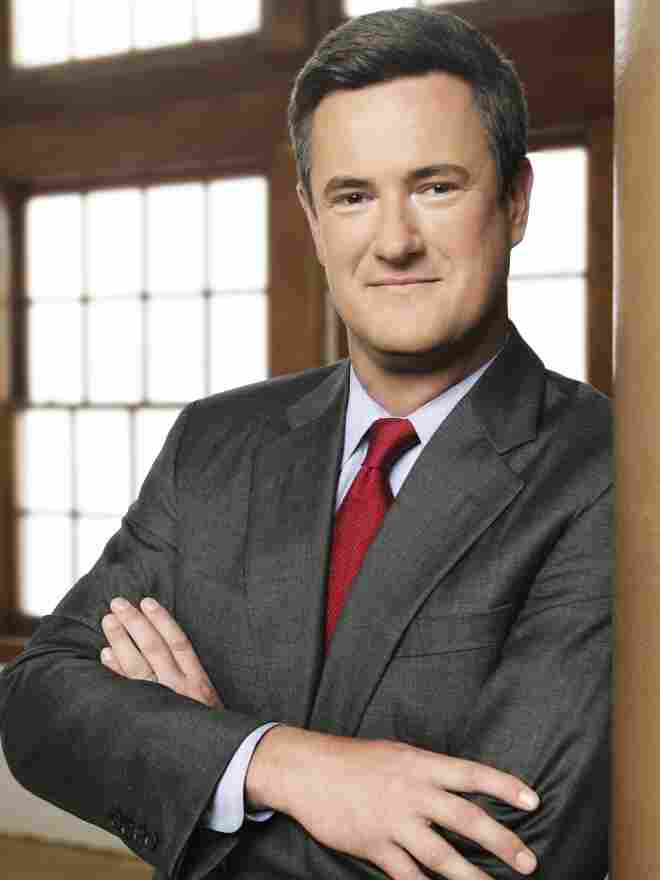 Joe Scarborough, the MSNBC talk show host, had some very harsh words Thursday for two of his fellow Republicans, Sens. Jon Kyl of Arizona and Jim DeMint of South Carolina.
Scarborough, the former Republican congressman, was ticked off by the senators' accusations that Democrat Sen. Harry Reid, the Senate Majority Leader, was acting sacrilegiously by having the Senate take up the New START treaty with Russia just days before Christmas.
An excerpt of his withering criticism of the two senators:
... The working class people, that I guess the senators don't know that work late into Christmas Eve, wake up, steal a few hours with their children and go back to work on Christmas day. Are their employers disrespecting Christmas? Does Jesus not live in Washington, D.C.? Can they not worship Jesus in Washington, D.C.? I'm sorry. I'm sorry. To be sanctimonious and to use that is just -- it is offensive, and the Republican Party has the upper hand in so many ways, in these areas they need to just shut their mouths, they're embarrassing themselves."
And he was just warming up that point. He really put a verbal Christmas beat-down on the two senators.
A transcript of the Morning Joe conversation:
Joe Scarborough: "I'm blown away. It's offensive."

Mika Brzezinski: "It is a little offensive. We're going to start the day agreeing."

Joe Scarborough: "It's offensive that people use Christianity for political leverage, with an argument that is so baseless that I've got to say, I'm just -- my breath is taken away. For so many reasons. Do we want to start with the most obvious, who else is not going to be whole on Christmas day?"

Mika Brzezinski: "I can think of thousands of Americans who will not be home with their children.

Joe Scarborough: "Troops. In Afghanistan. That's correct."

Joe Scarborough: "So are they disrespecting a holiday by continuing to vote to keep them in Afghanistan? And I don't know."

Mika Brzezinski: "News on that today. That doesn't look like they're going to have a timeline anytime soon.

Joe Scarborough: "Of course not, and Mike Barnicle, the working class people, that I guess the senators don't know that work late into Christmas Eve, wake up, steal a few hours with their children and go back to work on Christmas day. Are their employers disrespecting Christmas? Does Jesus not live in Washington, D.C.? Can they not worship Jesus in Washington, D.C.? I'm sorry. I'm sorry. To be sanctimonious and to use that is just -- it is offensive, and the Republican Party has the upper hand in so many ways, in these areas they need to just shut their mouths, they're embarrassing themselves."

Mike Barnicle: "We've been saying the same things on several occasions with regard to issues and rhetoric like this. These are not serious people. They're not serious people. I don't know whether Senator Kyl or Senator DeMint inject themselves with Novocain or soak their faces in cement, how can say that without bursting into laughter it's so absurd and offensive, I don't know how they do it."

Joe Scarborough: "Judge not but be judged. Questioning Harry Reid's Christianity, suggesting he's blasphemous. Seems to me, Tina brown, I don't have a great memory, I remember we were voting on impeachment December 19th or 20th back in 1999. Nobody was throwing Baby Jesus under the bus that year."

Tina Brown: "In Britain there used to be an expression, the satirical magazine, using this kind of repulsive sanctimony, pass the sick bag, Alice. It's right. How do you get that out of your mouth? I just don't know. What Mike said is absolutely right. It's about the lack of seriousness. Anyone even looking at what's going on, these people are frivolous. They don't understand. Talking a fiddling while Rome burns.

Mika Brzezinski: "And this applies to the S.T.A.RT. Treaty, which they just need to read. And not on the Senate floor."

Joe Scarborough: "You know, Willie, I think -- I don't usually say this, but I do think that Senator DeMint, who I know and like and respect, and Jon Kyl owe Harry Reid and apology. I will say it. I will go there. It is unchrist-like. I will go there. It is unchrist-like to judge another man's faith in the way they have judged Harry Reid's faith. A devout Mormon, devout Christian, and there is nothing biblical about that. Nothing. "

Willie Geist: "This rises to the level of self-parody. If Stephen Colbert didn't tear it apart last night he'll be doing it tonight. This is at the level of freedom fries. People look at this and say our politicians are not adult."

Tina Brown: "Could this be kind of a Newt Gingrich on the airplane moment? I actually believe people will look at this and feel this is just too much. This could be a blowing it moment."

Mike Barnicle: "When you hear this, hear things like this from Kyl and DeMint do they really think we're that stupid? Do they really think that we buy this stuff? I mean, how insulting to an American citizen to think that they would think, this will score points. People will really racket when I say you know, they're not going to have time to wrap the present, because of what we're doing here in Washington."

Joe Scarborough: "I've seen Jon Kyl's remarks. I haven't seen Senator DeMint's remarks. We'll get to them. Myself I don't want to be guilty of judging. But I'm going to look at them. The bottom line is that you don't. You were told. Not to judge others. They are judging Harry Reid's faith, and suggesting that he's being disrespectful of Christianity, and they need to look in the mirror this morning and ask if that's really where they want to go. If not, they really need to apologize to Harry Reid. Let's puts up DeMint's comments. This is a horrible way to go into a new congress. Questioning another man's faith?"

Senator DeMint's Comments: "We shouldn't be jamming major arms control treaties up against Christmas. It's sacrilegious and disrespectful. This is the most sacred -- holiday for Christians. They did the same thing last year. They kept everybody here until Christmas Eve until to force something down everybody's throat. I think Americans are sick of this. Sacrilegious is unbelievable."

Mika Brzezinski: "I'll say in response to that they had the S.T.A.RT. Treaty many, many months. They've had time to work on it. The last one took three days. It was different. They can get it done. They don't want to."

Willie Geist: "And Senator DeMint has said he wanted to read aloud the entire treaty on the floor. The argument they don't have enough time to get to it, except you have time to read for 12 hours?"

Tina Brown: "That's offensive. Really offensive, the idea, for the sake of country."

Joe Scarborough: "Mika, I was talking about this yesterday. I was one of the ways we conservatives, the 12 most conservative guys in the House of Representatives on fiscal matters in 1997 got our way on budget cuts. Everybody wanted to leave for Easter holiday. We refused to let them go, until -- if we kept voting down the rule they needed to pass this bill to keep the house operating and we refused to do it, and they said a lot of really nasty things to us, but, Jim and Senator Kyl need to understand that people like Steve Largent was in the room with me the day we did that, and to call -- to call Harry Reid sacrilegious is calling all of us that did this in the past sacrilegious. It's just offensive, and you know."