Barney Frank Gives House Late-Night Jolt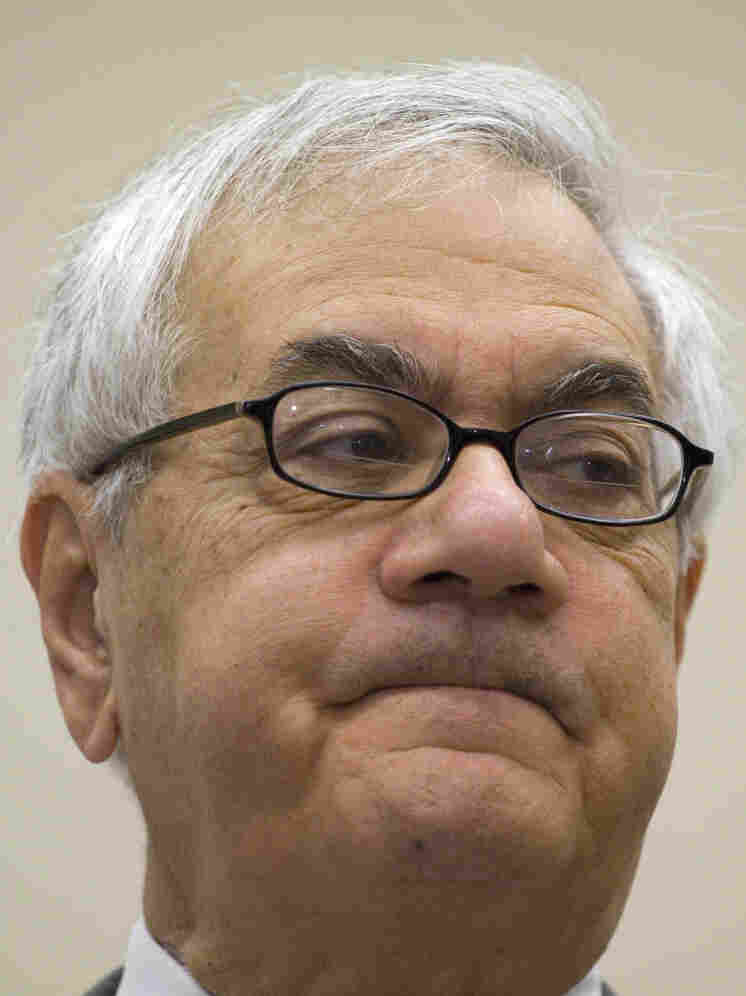 Harry Hamburg/ASSOCIATED PRESS
As most of the nation was asleep or preparing to be so, House lawmakers were plodding along towards what they hoped would be a final vote before the week is out on yet another stopgap spending bill to keep the federal government operating.
And there was a bit of drama in the wee hours when it appeared for a few minutes that Rep. Barney Frank (D-MA) might gum up a process that was already going longer than the House's Republican leaders had planned.
The Hill's Molly Hooper reports that Frank shocked other lawmakers and aides when he went to the well of the House to address fellow lawmakers.
She writes:
One staffer, who requested anonymity, told The Hill that his "heart stopped when Barney Frank stood to object to the unanimous consent" agreement struck between the two parties, which would end with a final vote late Friday or early Saturday morning.

The hard-charging veteran rabble-rouser told a half-full House chamber that he could either have the opportunity to speak his piece or he would object – which would mean the continuation of essentially unlimited debate on amendments, without a time certain to vote on the underlying bill.

"I either explain or object; that's the choice," he said.

The House chose to let Frank speak.
Hooper also describes how Minority Leader Rep. Nancy Pelosi (D-CA) "chuckled" after one particularly sharp comment directed at House Republicans. She goes on to report on how Republican Rep. Louis Gohmert of Texas further alarmed some House lawmakers and aides when he took to the microphone to chide Democrats for the way they ran the House under "closed rules" that didn't allow the offering of many if any amendments or much debate.
Then she adds this little bit of color:
Since lawmakers had initially anticipated heading home on Thursday, several were seen wheeling luggage away from the House floor after midnight to prepare for the likely final day of debate and votes on the CR.
This may not make most people wish they had stayed up late watching C-SPAN. Then there's the rest of us who enjoy watching this more than watching Conan, Leno or Letterman.