Wisconsin Gov. Walker: Layoffs Start Friday Unless Democrats Return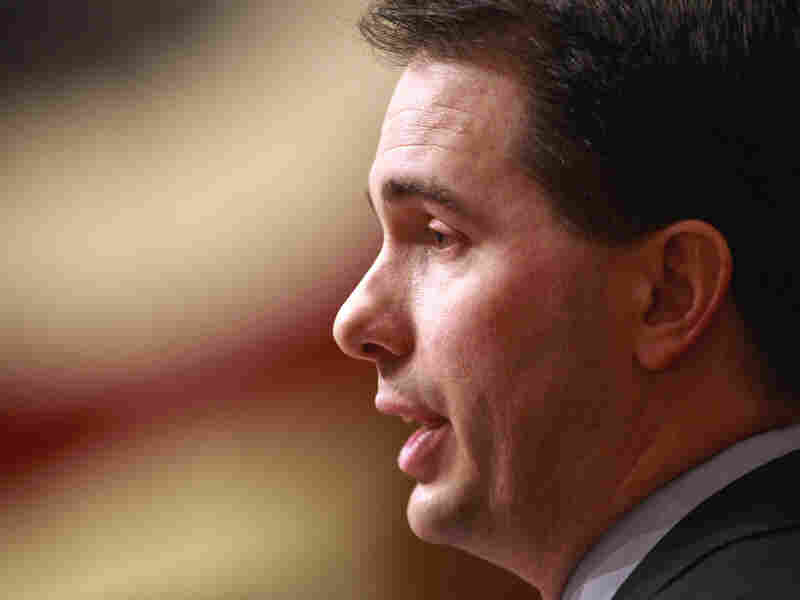 Andy Manis/ASSOCIATED PRESS
Wisconsin's political and governing crisis went from bad to worse Thursday.
In what had the feel of a hostage drama, with state workers as the bug-eyed captives, Republican Gov. Scott Walker threatened to start layoffs on Friday if his budget-repair bill wasn't passed.
But it would take the 14 Democratic senators who fled Wisconsin for Illinois to return; all indications were they weren't about to.
Meanwhile, state senate majority leader Sen. Scott Fitzgerald threatened to hit the runaway senators with a contempt resolution if they weren't back in the statehouse by 4 pm central time.
Democrats, for their part, said it was a stunt, that Fitzgerald didn't have the power to find them legally in contempt and drag them back to Wisconsin.
As most people know who've been following the fall of civilization, Wisconsin-style, the governor says his budget-repair bill needs to pass because it contains provisions that will reduce costs for the state and municipalities. The bill infamously includes language that would end most collective bargaining rights for public-employee unions.
The Associated Press reported that Walker wasn't softening his stance:
Walker said he won't compromise on the collective bargaining issue or anything that saves the state money. "I can't take any of that off the table,"' he said.