Obama's Aides: He Regrets His 2006 Vote Against Boosting Debt Ceiling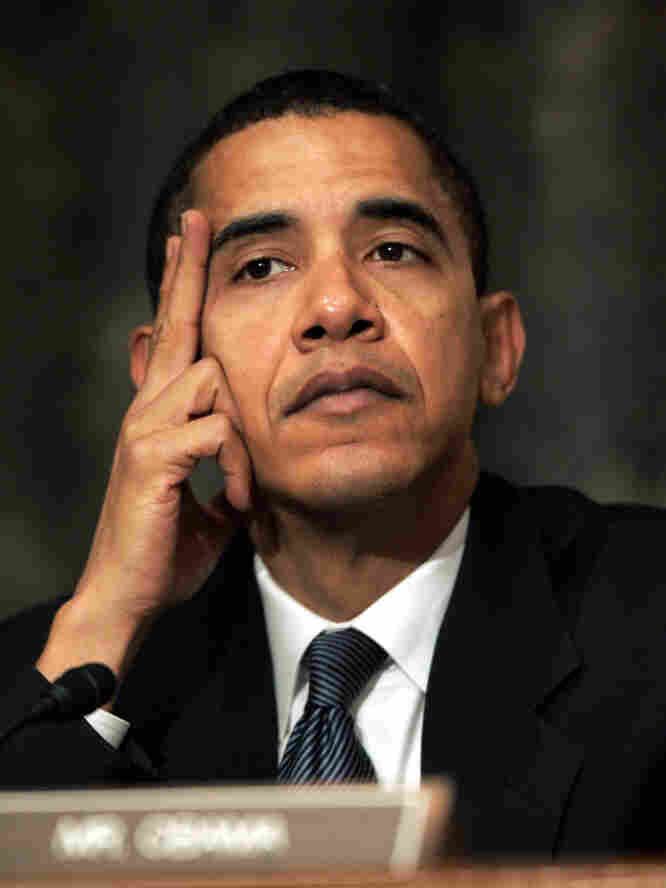 File this one under the category of "It seemed like a good idea at the time."
As he and officials in his administration make the argument over the coming weeks that members of Congress shouldn't toy with something as vital to the nation's well being as raising the federal debt-ceiling, President Obama has to contend with his 2006 vote as a senator against raising same. It's an awkward situation, to say the least.
A reporter asked White House press secretary Jay Carney at Monday's briefing why it wasn't "hypocrisy" for the president to have voted against boosting the debt-ceiling then but warning about "catastrophe" if it's not raised now.
Like a parent who admits to a child that, "Yes, I smoked marijuana. And it was wrong and you shouldn't do it because it's so much stronger now than when I was young," the White House has settled on the message that Obama now believes it was a mistake he hopes lawmakers in the 112th Congress are too wise to repeat.
David Plouffe, Obama's top political aide in the White House, aired the new message on a Sunday talk show. White House Press Secretary Jay Carney had a chance to use it Monday.
Here's Carney's exchange with a reporter:
REPORTER: Thanks, Jay. A couple questions on the spending debate. I want to come back to this quote that Senator Obama had in 2006 when he voted against setting the debt limit and he called it a sign of leadership failure in terms of potentially raising the limit and that it's a sign of (other ?) countries financing the U.S. government's reckless fiscal policies. Now, of course, he and (the ?)
administration are saying it's urgent to extend that debt limit again.

Can you explain, since this is back in the news, why that is not
hypocrisy?

MR. CARNEY: What I can tell you, Ben, is that the president, as
David Plouffe said yesterday, regrets that vote and thinks it was a
mistake. He realizes now that raising the debt ceiling is so
important to the health of this economy and the global economy that it is not a vote that, even when you are protesting an administration's policies, you can play around with, and you need to take very seriously the need to raise the debt limit so that the full faith and credit of the United States government is maintained around the globe.
As the National Journal notes, this is a shift from what former press secretary Robert Gibbs said in January when he indicated that the president was merely sending a symbolic message since it was clear the debt ceiling reset would pass.
This time out, Obama would prefer if lawmakers found alternative ways to send a symbolic message than voting to allow the U.S. default on its debts.
This is yet one more concern for senators who want to be president. Usually, the worry is that their votes will keep them from getting their party's presidential nomination.
Now they have to worry about their votes coming back to haunt them if they make it past all the obstacles and land in the Oval Office.