Schwarzenegger Case Prompts Question: Why Do Politicians Keep Shocking Us?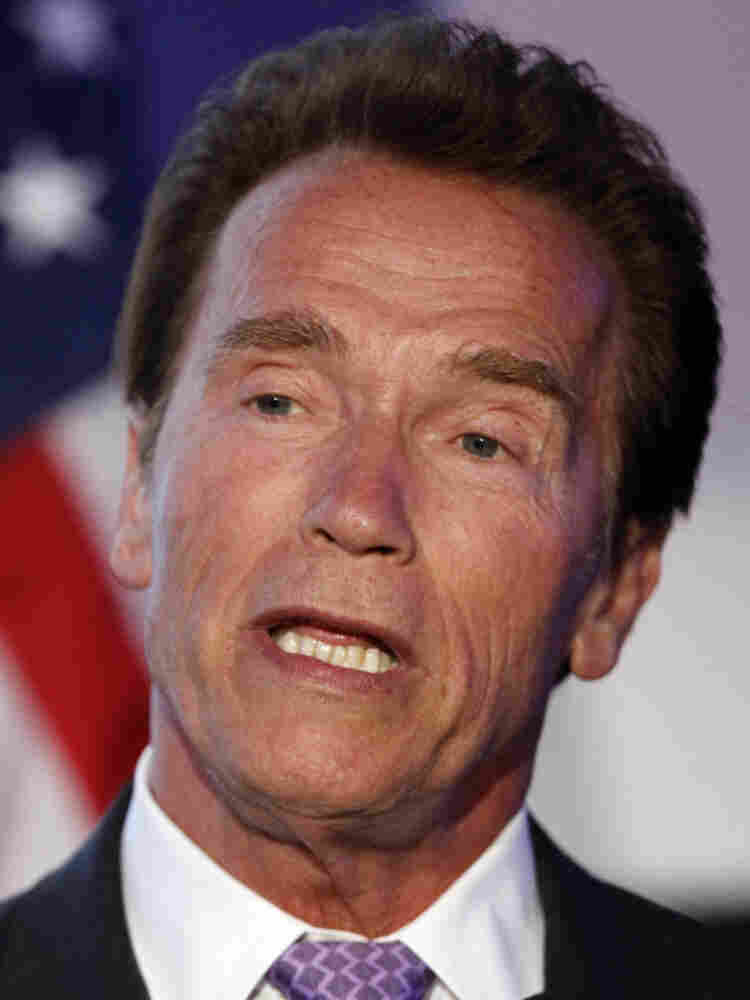 Remember those pre-birther, pre-repeal-birthright-citizenship, pre-Tea Party movement days in 2004 when there was actually discussion of amending the Constitution so Arnold Schwarzenegger could run for president?
That sure seems like ancient history, doesn't it?
The news that Arnold Scharzenegger fathered a child ten years ago with a one-time household employee and that his wife Maria Shriver recently learned of it, causing a split with the former California governor after 25 years of marriage, is certainly the latest shocker in a series of incidents involving politicians behaving badly.
Coming as it does after the weekend arrest in New York on rape charges of Dominque Strauss Kahn, the IMF head who had been a strong contender for the French presidency and the release by the Senate ethics committee of its report on the sordid John Ensign affair, it makes you want to grab your lantern, like Diogenes of Athens, and go searching for an honest man. Or, even better, an honest politician.
Politicians are probably no more prone to immorality and hypocrisy than the general populace. Divorce courts and prisons are full of non-politicians.
So why does it seem so much more shocking when politicians, who are humans after all, get caught out doing wrong?
Probably because to be a politician means asking absolute strangers, sometimes in the millions, to trust you. And, amazingly, many of those strangers do.
It means selling an image of integrity that may not actually match reality.
And it often means impugning the motives or decency of your political opponents in order to boost your vote by dampening theirs.
But there's also the intriguing aspect of someone with so much to lose, with so much power, or the potential for it, putting it all at risk through reckless behavior.
We saw that kind of behavior with Maria Shriver's uncle, President John Kennedy and with President Bill Clinton. We saw it Sen. Bob Packwood or Oregon who was forced out of the Senate in 1995 for sexually abusing numerous women.
And who doubts that we'll keep seeing these incidents that induce bouts of head-shaking until the end of human civilization?
Perhaps it just proves that even for those whose ambition for power and discipline to reach the heights far outstrips the average person's, there's something even stronger yet that leads them to endanger everything.
It could be human sex drive in some cases or the corrupting force of power. Or both. Or something else. But whatever it is, clearly even the most powerful, driven and highly regarded people are no match for it.