Obama's Daley Blindsided By U.S. Chamber, Added Sign Of DC Dysfunction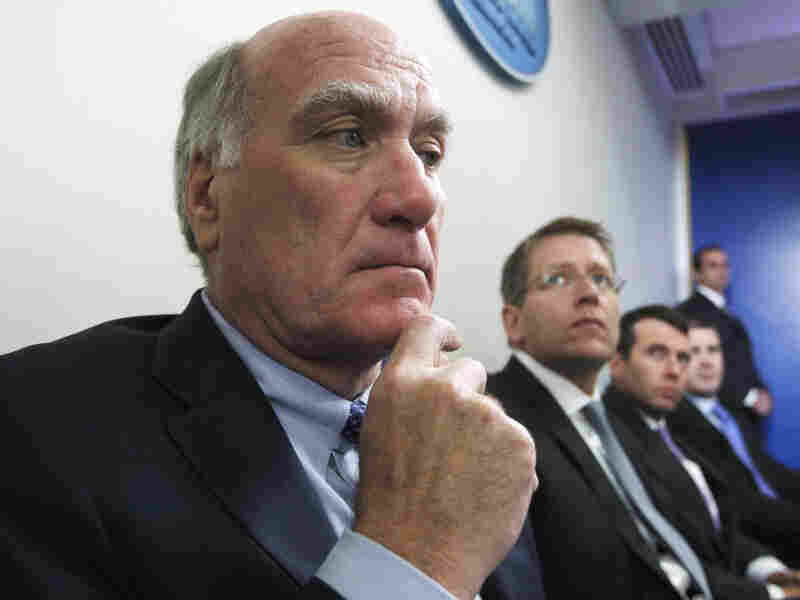 As if we needed yet another example of just how dysfunctional Washington is in the summer of the mother of all debt-ceiling fights, arguably the most business-friendly member of President Obama's inner circle apparently was blindsided by the U.S. Chamber of Commerce.
In his interview with Morning Edition co-host Steve Inskeep aired Wednesday, White House chief of staff William Daley was asked about a letter the chamber sent to House members encouraging their support for Speaker John Boehner's legislation to raise the debt ceiling in two stages.
The first increase would happen in time to avert a default immediately after Aug. 2; the second would come in six months when, it just so happens, the general election campaign would be in full swing.
The president has vigorously argued that the economy and financial markets can't safely tolerate the kind of repeated fiscal uncertainty that Boehner's plan would presumably create.
So chamber support for Boehner's bill would appear to weaken the administration's argument. Indeed, the chamber arguably pulled the rug out from under the administration's position.
But Daley, a who served as President Bill Clinton's Commerce and who also was for years a top executive at JP Morgan Chase, told Steve he talked an hour before the NPR interview Tuesday with chamber head, Tom Donahue, who seemed to indicate to the president's right hand man that the chamber wasn't taking sides.
Daley: Well, I spoke with Mr. [Thomas] Donahue, who runs the Chamber of Commerce, about an hour ago, and he indicated to me that he was sending a letter to all the Congress, encouraging them to bring this to some resolution so that it was not done in a — so the impasse would not negatively affect the economy. He did not indicate to me that he was supportive of Speaker Boehner's plan at all. So I've not seen the letter, but in my discussion with him, he sure did not indicate that to me.

Inskeep: This was a letter that seemed to be very positive about this bill, as well as about the importance of doing something.

Daley: Well, that's unfortunate, because for most of Mr. Donahue's members, or others who are not members of the chamber, every business leader I've talked to has said to me, 'What we need out of Washington is certainty.' Six months is not certainty. If you're in a business, you don't plan six months — you try to plan on an annual basis. Most companies at this time of year are preparing their [20]13 budgets and their plans, and their boards will vote on them in September. They don't do six-months plans. That's not the way you run a government. To keep this uncertainty and have the prospect that in six months, during a difficult economy, that we would go through this process again in order to solve the problems of the nation is not the way a great nation operates.
It's difficult to read the letter as anything other than a solid endorsement for the Boehner plan.
"The Chamber strongly supports (the Boehner legislation.) The Chamber will consider including votes on, or in relation to, this issue in our annual How They Voted scorecard."