Two Key Iowa Christian Conservatives Endorse Rick Santorum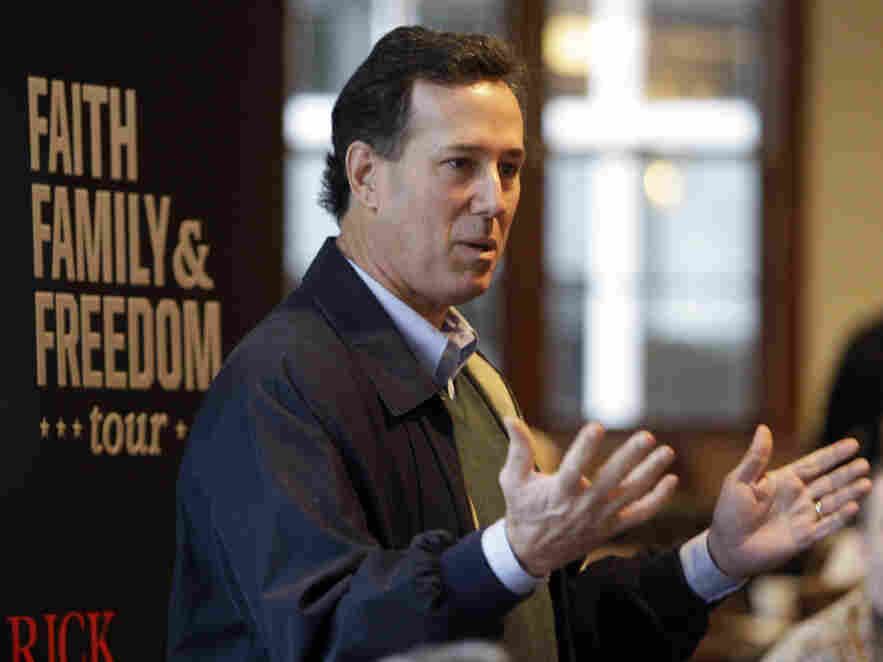 Rick Santorum may be a particularly long shot for the Republican presidential nomination, showing up as he does at the bottom of national polls and not even breaking into the top tier of candidates in Iowa where his socially conservative message appeals to many evangelical voters.
But for those who call themselves "conviction conservatives," electability isn't necessarily the priority. Which may help explain why Santorum, a former U.S. senator from Pennsylvania, on Tuesday received the personal endorsements of two leaders of Iowa's Christian conservatives, The Family Leader's CEO Bob Vander Plaats and Chuck Hurley, president of Iowa Family Policy Center Action, The Family Leader's educational arm.
The Family Leader's board was unable to reach agreement on which candidate to endorse, according to a report from Jennifer Jacobs writing for the Des Moines Register. So the organization isn't endorsing any of the Republican candidates.
An excerpt:
"The seven-member board last month crossed off four candidates from consideration: Herman Cain, Jon Huntsman Ron Paul and Mitt Romney.

"Four remained on the list of possibilities: Rick Perry, Rick Santorum, Michele Bachmann and Newt Gingrich – but board members have been wrestling over how to reach consensus on just one candidate...
"... Board members met Friday to hash this over, and again Monday night."
With the group unable to reach that consensus, the two leaders made their personal endorsement.
Bachmann, Santorum and Perry have largely been splitting Iowa's evangelical voting bloc.
Santorum has worked hard to win the Christian conservative vote, visiting each of its 99 counties, a feat Bachmann is now trying to replicate as she tours the state by bus with two weeks left before the Jan. 3 caucuses.