Navigating Politics On Twitter: Some NPR #FollowFriday Suggestions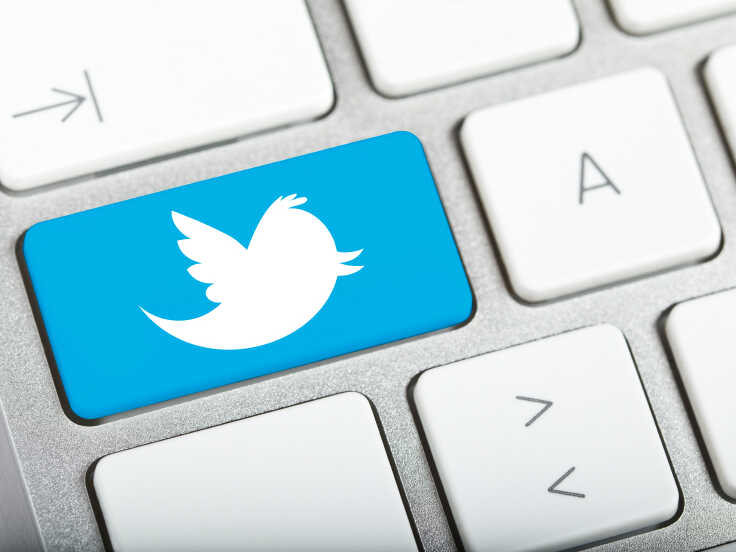 Arda Guldogan/iStockphoto.com
Note: We've asked NPR journalists to share their top five (or so) political Twitter accounts, and we couldn't help but kick off the series on #FollowFriday. Here are recommendations from Neal Carruth (@nealcarruth), the supervising editor of NPR's elections unit.
First of all, I am a relative newcomer to Twitter. Unlike some of my colleagues, I didn't start using Twitter intensively until I assumed responsibility for coordinating NPR's elections coverage last August. Since then, it's become an indispensable tool for me: a wire service, a forum for interesting observations, a portal to thoughtful analysis and an amusing diversion.
In all, I follow about 1,500 Twitter accounts, a healthy mix ranging from John Cornyn to Van Jones, Albert Brooks to Katy Perry. But I keep a very close watch on the political journalists, political analysts and pollsters that I follow. It's not an easy task to recommend just five people, but I'll give it my best shot. By which I mean I will totally fail.
(And it goes without saying that I recommend you follow my NPR friends and colleagues covering politics and policy, folks including @DonGonyea, @Ari_Shapiro, @johnson_carrie, @RadioBabe [Andrea Seabrook], @TamaraKeithNPR, @jrovner, @relving, @kenrudin, @NPRnie [Arnie Seipel] and @NPRSonari [Glinton].)
This was an unusually fast-paced, suspenseful, and ever-changing Republican primary season. There were so many Republican candidates, especially in the early stages of the season. NPR does not have the resources to be everywhere at all times. So, the CBS/National Journal campaign embeds helped me stay on top of every development — large and small — on the campaign trail.
They are, in alphabetical order: Lindsey Boerma (@Lindsey_CBSNJ), Sarah Boxer (@Sarah_Boxer), Rodney Hawkins (@Rodney_CBSNJ), Sarah Huisenga (@SarahH_CBSNJ), Rebecca Kaplan (@Rebecca_CBSNJ), and Naureen Khan @naureenindc). You should follow them all.
The political reporting of Politico's Alexander Burns (@aburnspolitico) and Maggie Haberman (@maggiepolitico) is an essential read for anyone covering Election 2012. On Twitter, they regularly link back to their blog, which covers all the bases but often breaks news on the advertising front.
The Republican strategist Mike Murphy (@murphymike) is an engaging and funny presence on Twitter, where he describes himself as a "Semi-defrocked senior GOP Political Consultant." He's responsible for one of the more devastating and memorable Tweets of the campaign cycle: "Listening to Perry try to a put a complicated policy sentence together is like watching a chimp play with a locked suitcase." Murphy wrote that of Rick Perry on Sept. 12, 2011, during the Texas governor's second debate.
Andrew Kaczynski (@BuzzFeedAndrew) is a reporter for BuzzFeed who manages to coax the Web (mostly C-SPAN's vast online archive) into surrendering its hidden treasures, many of them videos of politicians (oftentimes Mitt Romney) expressing views at odds with their current positions. Among his best offerings are videos of a young Barack Obama and a very young Romney.
Slate political reporter Dave Weigel has called Kaczynski the "Oppenheimer of archival video research," and Weigel (@daveweigel) is my final recommendation. Weigel is one of the smartest — and snarkiest — people covering politics today. And he is a hilarious presence on Twitter, often providing much-needed doses of sarcasm and skepticism. This morning, he tweeted that people were no longer making "Follow Friday" recommendations. So, he would probably hate this feature.
---
Follow all of Neal's recommendations, and get future picks, here: https://twitter.com/#!/nprpolitics/the-npr-twitterati