Who Killed Men's Hats? Think Of A Three Letter Word Beginning With 'I'
A hundred years ago — and that's when this picture was taken, in 1912 — men didn't leave home without a hat. Boys wore caps. This is a socialist political rally in Union Square in Manhattan. There may be a bare head or two in this crowd, but I think those heads are women's.
Here's another rally, Union Square again. This time it's an Occupy Wall Street demonstration. A hundred years have passed. Same place. Same kind of crowd. But this time: hardly a hat.
Flip back one more time. We're back, I think, in Union Square, with Emma Goldman arriving by car. She's another socialist (this isn't an essay about lefties, it's about hats) and there she is, the only woman in a sea of men wearing a sea of hats.
So what happened? Why did guys stop wearing headgear in midcentury America?
The turning point, most people say, was John F. Kennedy's inauguration. Before Kennedy, all presidents wore top hats on their first day at work. Kennedy brought one, but hardly ever put it on. Fashionistas say Kennedy, one of our most charismatic presidents, made hats un-happen. And, chronologically speaking, after JFK, guys everywhere, even balding ones like astronaut John Glenn, went topless.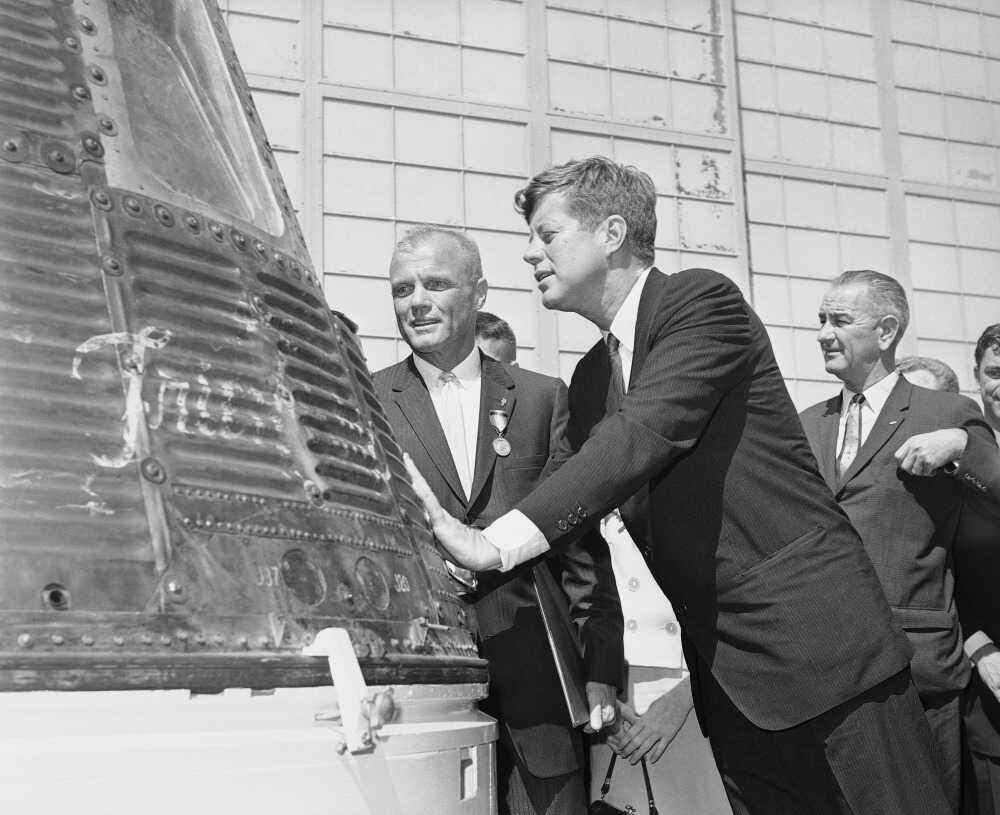 But I am the son of a hat designer. And my father, Allen S. Krulwich, had a different explanation. The president who de-hatted America, he thought, was Dwight Eisenhower.
Here's my dad's logic.
In the 1950s — and this was one of Ike's grand accomplishments — he built a vast highway system across America. Interstates went up everywhere. Cities extended roads, turnpikes, highways, and suburbs appeared around every major city. People, instead of taking a bus, a tram, a train to work, could hop into their new Chevy or Ford and drive.
Before Eisenhower, many more people used public transportation. After Eisenhower, they used a car. That, my father thinks, created the critical Head-To-Roof Difference.
A person of average height standing in a bus, tram or subway car has, roughly, three feet between the top of his head and the roof.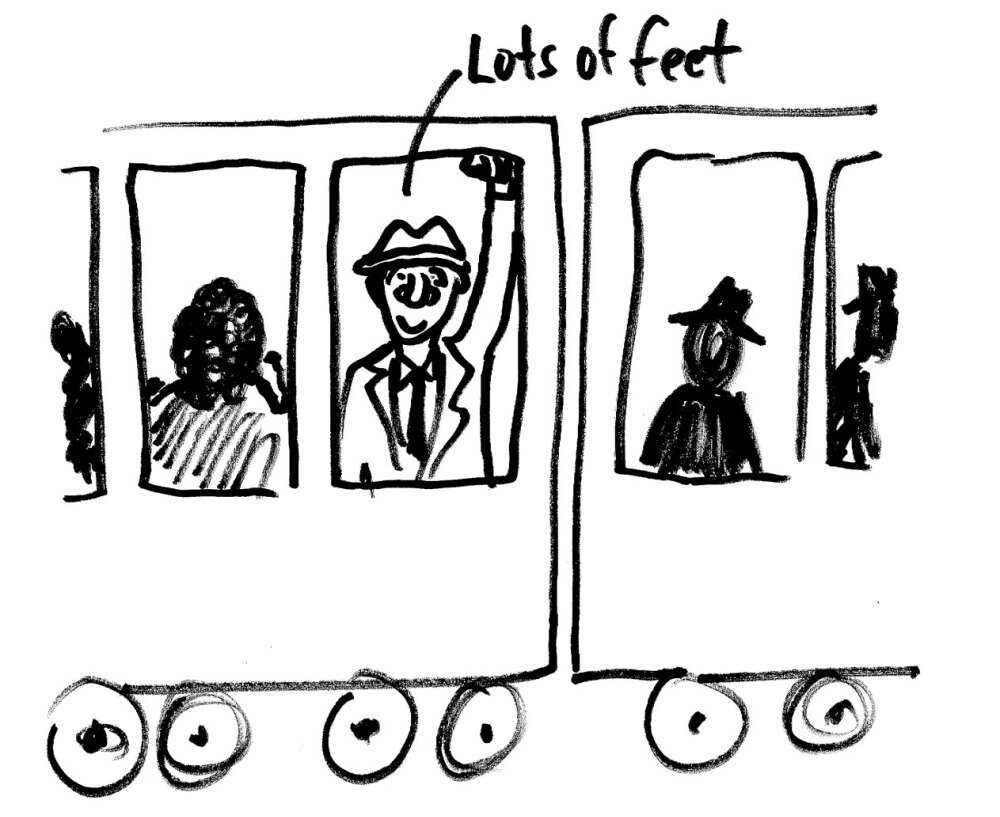 If he chooses to wear a hat, (which depending on the hat can extend his height 3 to 18 inches), there is still lots of room above him. So he keeps his hat on.
Now imagine the same person, sitting in the drivers' seat of his car. The Head-To-Roof distance is much narrower, so narrow that to stay comfortable, a man would feel it proper to remove his hat.
Until cars became the dominant mode of personal transport, there was no architectural reason to take your hat off between home and office. With Dwight Eisenhower's interstate highway system came cars, and cars made hats inconvenient, and for the first time men, crunched by the low ceilings in their automobiles, experimented with hat-removal, and got to like it.
Yes, there may have been other motivations; Kennedy had great hair; so did the Beatles, fashion was changing wildly at the time, but if we are looking for a president to blame — and my father, whose business suffered in the 1960s and 1970s — wanted to blame someone, I'm going to stand with him: I blame Ike, because Ike built the highways that created the cars that lowered the roofs that crushed the hats that changed the fashion that ruined the business that supported the Krulwiches.