What's Going On Playback? : As A Matter Of Fact This month's installment of news and features from 25 years ago.
What's Going On Playback?
By Maureen Clements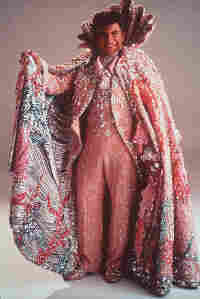 It's time again to feature NPR's monthly historical podcast, Playback. For this month's episode, NPR producer Kerry Thompson scoured the library's April 1984 archives to bring you the most relevant and interesting news from 25 years ago. It was a bittersweet month, as we go from learning about the AIDS epidemic to learning about Liberace's tax-deductible, show-stopping regalia. So, sit back and enjoy a tasty dose of history, NPR-style. Want more Playback? Subscribe here!