Library Gets A Visit From The Stork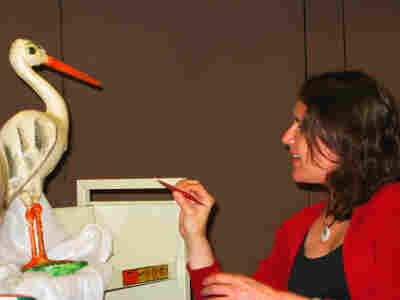 The NPR Library is delighted to announce the arrival of its newest asset! Based on research, we can tell you that Boy George, Che Guevara and Burl Ives now share their Flag Day birthday with Noah Bartholomew Sommers Yoder.
Additional Metadata:
Born: Sunday, June 14th, 2009
Weight: 7 pounds, 11 ounces
Lenght: 21 inches
Hair: Lots
Lungs: Loud and clear
Provenance: NPR Broadcast Librarian Hannah Sommers and her husband Anthony Yoder.