Price-of-Bread Alert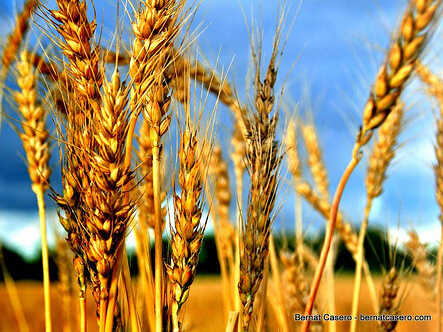 Global wheat crops are taking it on the chin, thanks to a drought and fires in Russia, too much rain in Canada, and locusts in Australia. Prices are at levels not seen in almost two years.
Consumers, watch out. If food producers pass those increases along, expect  higher costs for staples like bread and breakfast cereal, the BBC reports.
Early this week, prices broke through the $7-a-bushel level for September delivery, the highest price in almost two years, although they have since fallen back slightly.
Overall, wheat prices are up around 50% since June.
In 2008, high food costs, including for wheat, led to riots in countries like Egypt, Haiti and Pakistan, according to the Wall Street Journal. But the situation thay year was exacerbated by droughts in more areas.
The U.S. wheat crop is expected to be strong this year, resulting in almost 30 million tons of wheat in stockpiles by May next year, according to the U.S. Agriculture Department. A good U.S. harvest should help bring prices back in check, analysts say.
Long term, some food scientists are worried about Ug99, a new type of fungus that causes stem rust. Wired calls it the polio of agriculture and talked to cereal experts who say it has the potential to devastate wheat crops across large areas.
UPDATE: Typo fixed in "global." Thanks, FB tipster Bambi Coral.