The Friday Podcast: Cappuccino Reconsidered
The Friday Podcast: Cappuccino Reconsidered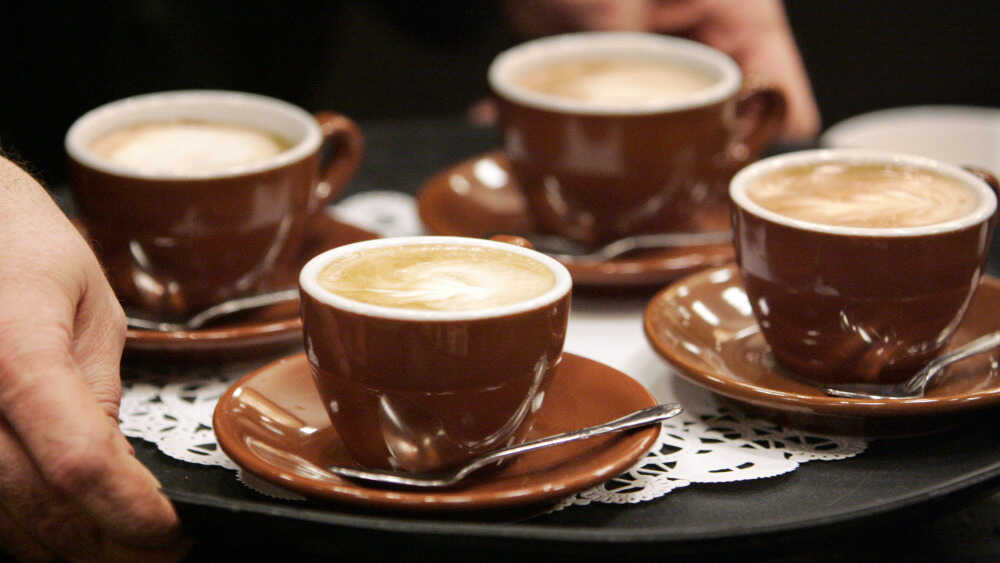 Economists love to point out that the simplest products -- a pencil, say, or a cup of cappuccino -- are the results of an incredibly complex system.
To make a cup of cappuccino, for example, you have to raise and milk a cow; grow, harvest, and roast coffee beans; make steel, and turn it into a cappuccino maker. And you still don't even have a cup.
In his book The Undercover Economist, the economist Tim Harford lays this all out, and wonders at the market's ability to bring all of these things together every time somebody has a cup of cappuccino.
But the book was published before the financial crisis. And the crisis has led Harford to reconsider cappuccino, and what it says about the complex world we've created.
For more:
Subscribe to the podcast. Music: Josh Ritter's "Rattling Locks." Find us: Twitter/ Facebook.