The Depression, In Full Color
When I think of the Depression, I see sharecroppers sitting in tents with their children, and men in hats waiting in food lines — all in black and white.
It turns out the Library of Congress has a cache of color photos taken around the country in the late '30s and early '40s. (Color film was commercially available in the 1930s, though it didn't become widely use until later.)
The photos provide the shock of the familiar; a way to see past the iconography and look at real people — our grandparents, give or take a generation.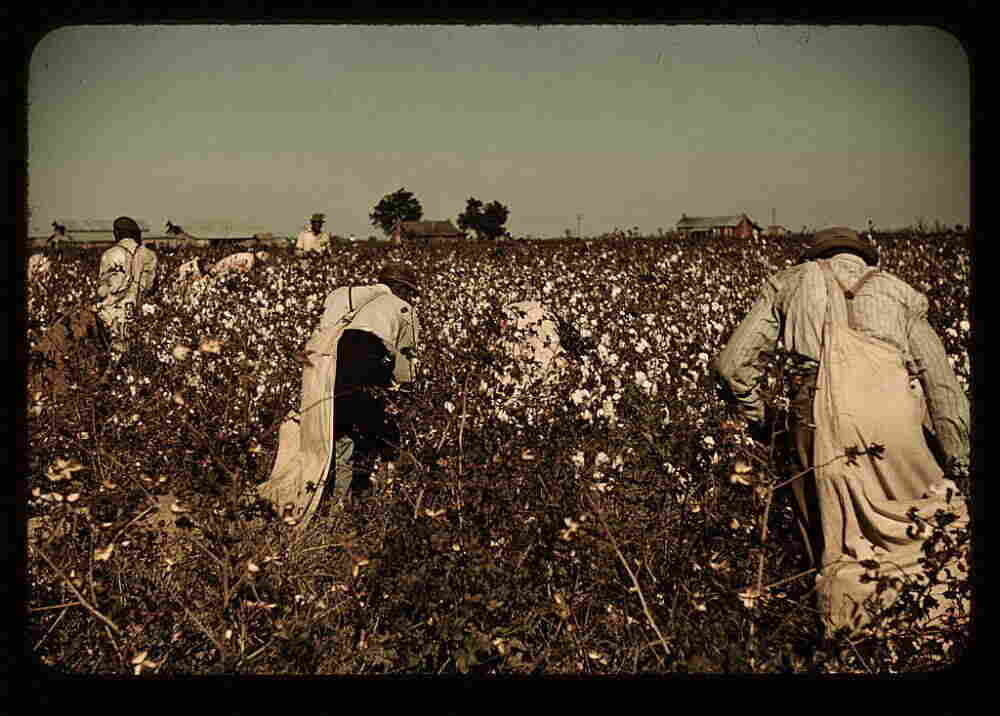 See the full collection from the Library of Congress. Hat tip: Business Insider