Finland Deal Puts Greek Bailout At Risk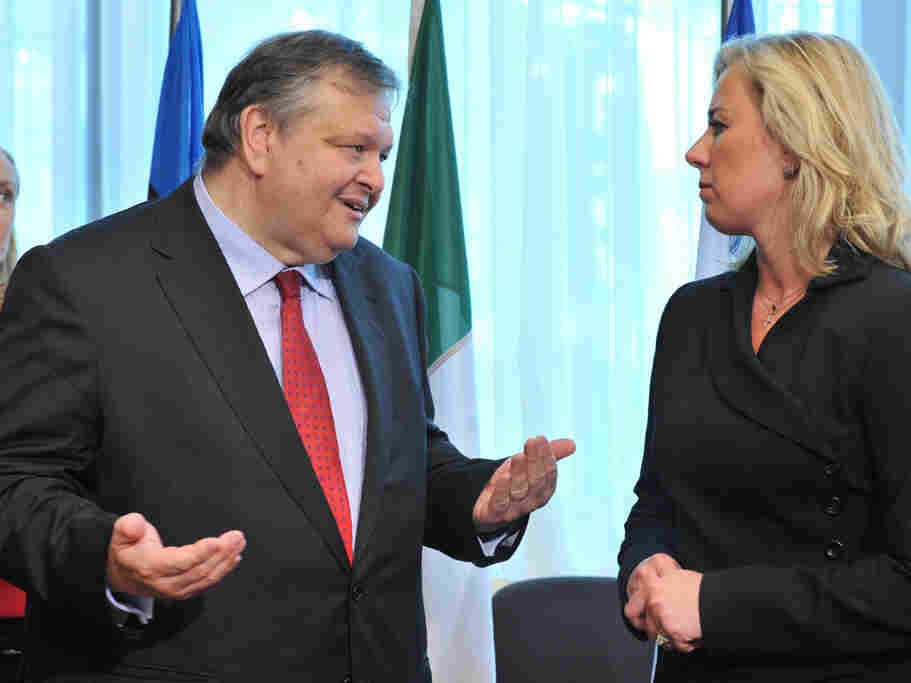 A special deal reached between Finland and Greece has other euro member countries saying: "hey me too, I want that too." The deal calls for Greece to provide extra collateral in order to receive additional bailout funds from Finland. Specifically it calls for Greece to deposit millions of euros into an account that will be controlled by Finland. From Finish newspaper Helsingin Sanomat:
In Finland neither [Finnish Finance Minister Jutta] Urpilainen nor the Ministry of Finance has revealed the size of the collateral, but Helsingin Sanomat has learned that it is closer to 40 per cent of Finland's calculated share of the loan...

Nordea Bank's Jan von Gerich says that the Greek guarantees could be about 40 per cent of the total sum. If the portion of the loan guaranteed by Finland is EUR 1.4 billion, Greece would be expected to put up cash guarantees of over half a billion euros. Finland would then invest this half billion in low-risk state bonds, which would earn back the whole EUR 1.4 billion in about 30 years.
So far Austria, Slovenia and Slovakia have expressed interest in signing agreements similar to Finland's. This has prompted anger from other European leaders who say these kind of side deals could put the entire bailout in jeopardy. From the FT:

"The Netherlands is no supporter of this proposal," said Jan Kees de Jager, the Dutch finance minister. "It is not compatible with the principle of equal treatment of all euro countries."
All 17 euro member countries must approve both the second Greek bailout and Finland's side deal. If the Dutch vote against Finland's deal, the second Greek bailout will be in serious jeopardy.