Now On iTunes: The Planet Money Archive
An update and a warning:
Update: An archive of Planet Money podcasts going all the way back to June of '09 is now available on iTunes. Enjoy!
Warning: If your iTunes is set to "download all" for the Planet Money podcast, you may suddenly find you are downloading 301 Planet Money podcasts. Beware!
To check this setting, go to your podcasts in iTunes, and click the "settings" button at the bottom of the page. Make sure you're set to "Download the most recent one."
Here's a screen grab: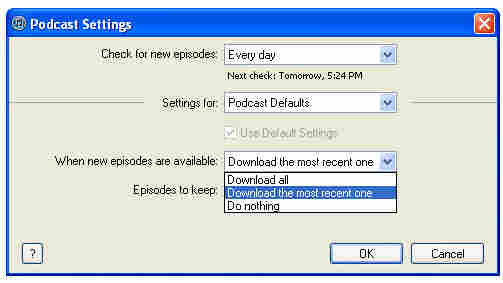 Thanks, and sorry for any inconvenience.