T-Shirt Photos: A Factory, A T-Shirt, And A Drug-Sniffing Dog
Josh Davis and Marianne McCune were in Medellin, Colombia this week, where the the Planet Money women's T-shirt is being made. We'll have much more on the factory and the people who work there when our T-shirt stories air later this year. In the meantime, here are a few of the pictures Josh and Marianne sent back. For more, see our T-shirt Tumblr.

This is the factory where the shirts were sewn.
This is the shirt. (The graphic will be added in the U.S.)

The shirts were loaded into a container, which was thoroughly inspected by a drug-sniffing dog.
The ever-resourceful Marianne McCune used lipstick to tag the container carrying our shirts.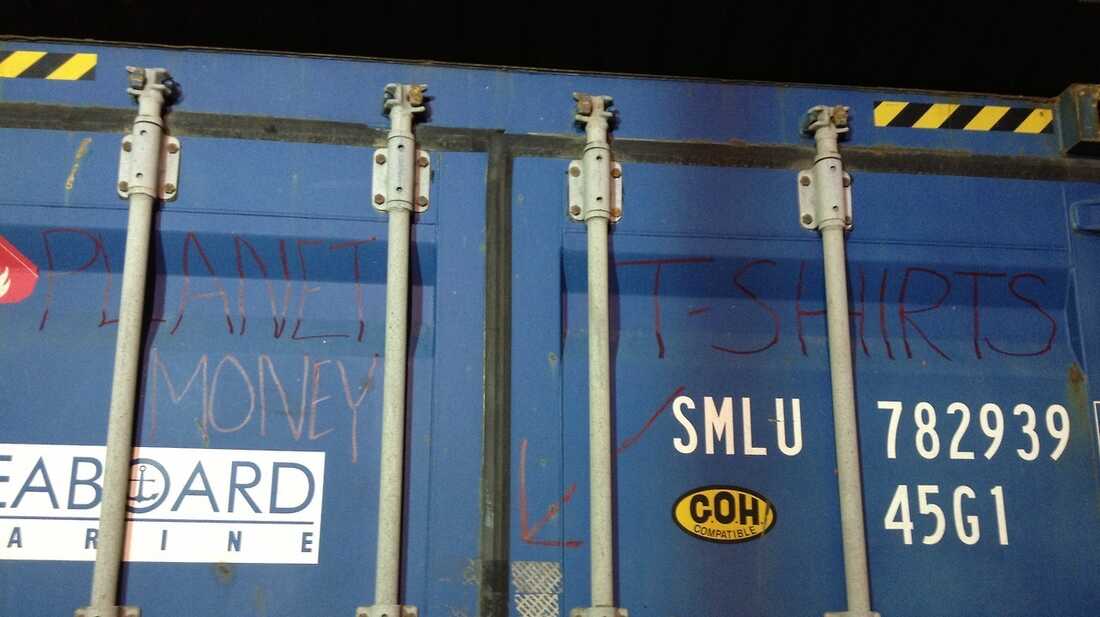 The shirts will be loaded onto a ship next week, and sent to Miami.