Episode 497: Love, Betrayal And The Planet Money T-Shirt
Episode 497: Love, Betrayal And The Planet Money T-Shirt
Today's show is about love and betrayal. It's about the lives of two sisters who worked on the Planet Money T-shirt. And it's about the social upheaval that has followed the rise of the garment industry in Bangladesh.
We'll have much more on Bangladesh and the rest of the T-shirt story in future shows. Here are our previous stories from the series.
Music: Tracy Chapman's "Fast Car" Find us: Twitter/ Facebook/Spotify/ Tumblr. Download the Planet Money iPhone App.
Minu gathers sticks to place under the burner in her parent's home in the village.
Minu's mother, Noor Jahan Begum, Minu, and Minu's daughter, Sumaiya, in the kitchen of Minu's parent's home.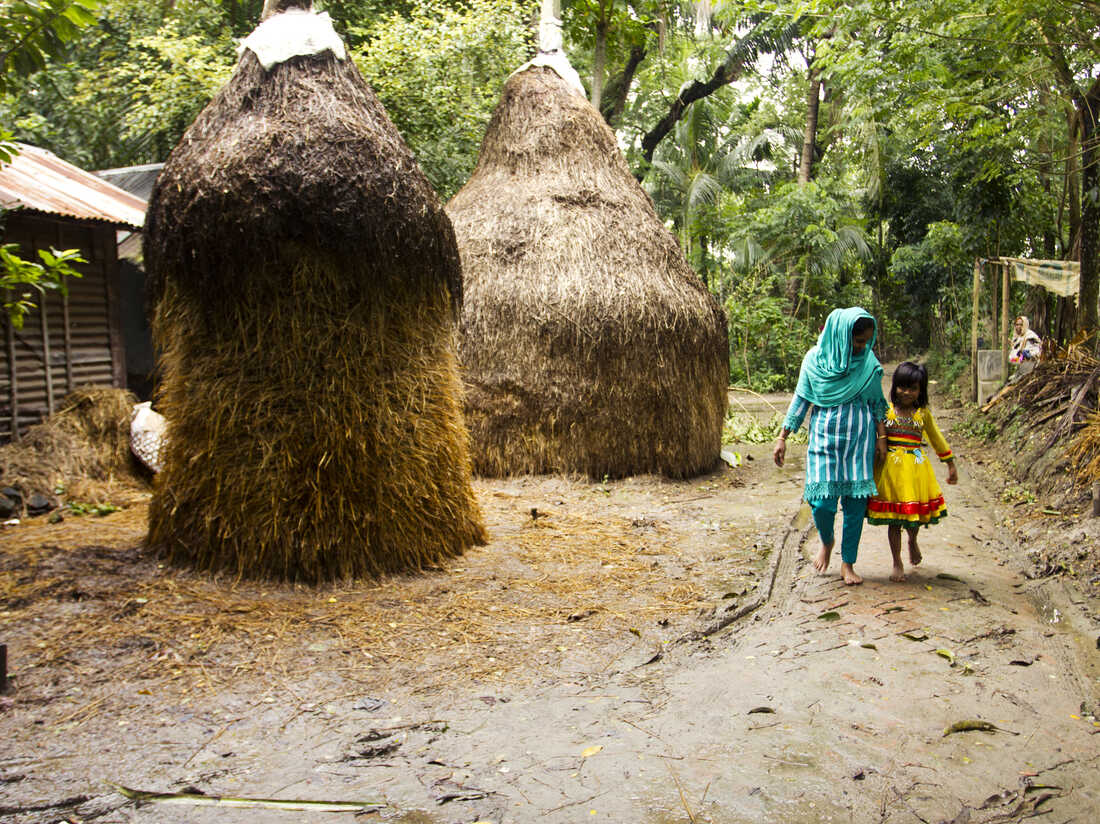 Minu in the village with her 7-year old daughter, Sumaiya. Sumaiya lives here with Minu's parents. They walk beside stacks of hay, feed for the livestock.
Shumi, left, and Minu, right, inside the small room they share with Minu's husband.
Minu cooks on the two shared burners outside the sisters' room in the city.