Vote For Your Favorite 'Build A Body Out Of Bands' Illustration
A few weeks ago, with your help, we tried to build an entire body out of band names. After we compiled the names -- and there were many! -- I asked people to send in illustrations of this "body."
Here were the rules: One could use ALL of the band names -- by building a figure out of strategically placed words -- or he or she could choose a specific band name for each body part. (For instance, a body with a Radiohead, Flaming Lips and Nine Inch Nails.)
I received seven entries, all of which are shown below. Some of the artists sent me a list of the band/musician names they used; others did not. (It wasn't required.) I decided to let the pieces speak for themselves, because it seemed more fun to try to figure out the hidden band names.
The winner will be featured on the front of the NPR Music home page, his or her piece will become the Monitor Mix blog header for a week, and he or she will receive an NPR Music tote bag full of fabulous prizes. So please review the illustrations below and then vote for your favorite. Voting will close on Sunday, Dec. 20, at 5 p.m. ET. Thanks to everyone who participated!
Can you figure out which body part is which band? You can use this helpful PDF for reference and tell us in the comments!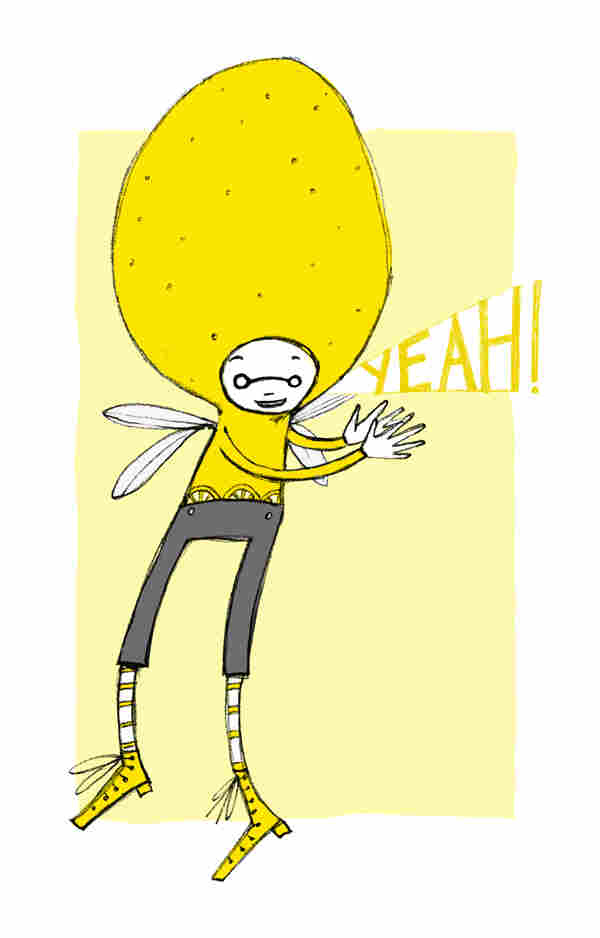 1. Abigail Halpin


2. Cameron Norbert


3. Chris Ayers


4. Nicholas Leitzke

5. Michelle Andrade


6. Monster Mix

7. Zia Luehrman

All works are copyright by the artists and cannot be used without permission.