'Colma' Director Lands A Gig With Wayne Wang — And Their Movie Lands On YouTube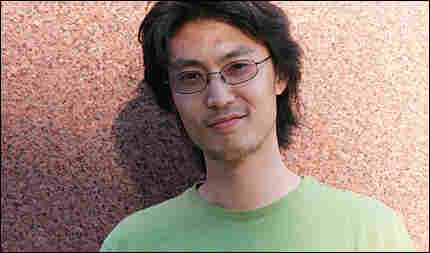 Colma, Calif., a fog-enshrouded city where the dead outnumber the living, is not a likely place to start a film career. But that didn't daunt Richard Wong.
He turned the sleepy town into the backdrop for his vibrant 2006 self-financed debut, Colma: The Musical. The film's brash spirit appealed to veteran filmmaker Wayne Wang, who was looking for a young director to partner with on an upcoming film project.
Generational differences, after the jump ...
Wang, best known for his 1982 indie hit Chan is Missing and his Hollywood venture The Joy Luck Club, was planning to make a pair of films based on short stories by Yiyun Li.
In one story, an elderly Beijing man visits his daughter in California and tries to come to terms with her divorce and his memories of the Cultural Revolution. In the other, a twentysomething Chinese woman arrives in San Francisco to get an abortion.
To help reflect the stories' generational differences onscreen, Wang brought the 32-year-old Wong onboard to shoot and co-direct the second film, The Princess of Nebraska.
Both films use state-of-the-art digital cameras, which the filmmakers say was a bit scary because nothing was going to film or tape.
"It was all directly going on to a P2 card," Wang says. "Then it had to be downloaded onto a computer. So there's nothing to put your hands on."
But the first film, A Thousand Years of Good Prayers, was shot to look like film, with the intention of releasing it theatrically. Princess of Nebraska, on the other hand, revels in new technology. It employs guerrilla tactics to "steal" shots at real locations, favors hand-held camerawork, and features extensive footage shot with a cell phone.
To further emphasize the generational differences, Magnolia Pictures will release Princess of Nebraska via YouTube on Oct. 17.
But generational differences don't always equal generational divides. Their collaboration on Princess of Nebraska proved rewarding enough that Wang and Wong are considering a second project — possibly involving a couple of kids who don't believe Bruce Lee is dead.
—