Open Questions: The Patton Oswalt Maneuver Of Involuntary Career Interruption
On Patton Oswalt's gut-busting comedy record Werewolves And Lollipops, there's a marvelous bit about how he realized at one point that if he had a time machine, he wouldn't use it to meet Abe Lincoln or stop wars or anything like that.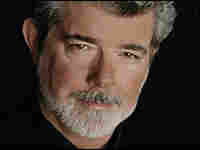 No, he would go back and kill George Lucas before he had a chance to make the Star Wars prequels.
Now, I am not asking you to embrace bloodlust, even in jest. But I think we all have writers/actors/directors/musicians we would perhaps think of more fondly if we'd been able to go back in time and persuade them in a nonviolent manner to retire before they ruined themselves.
Stephen King before he became an Entertainment Weekly columnist? Ben Stiller after Zoolander? Perhaps Aaron Sorkin after the second season of The West Wing?
Feel free to argue strenuously — not only for your preferred candidate, but also for the precise correct moment for the nonviolent coaxing to occur in order to maximize the payoff.