Open Questions: You Own It!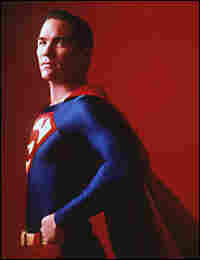 The idea of this particular game is to name the most embarrassing pop-culture/fandom object in your collection. You must either still have it or, if you no longer have it, you must have held onto it for at least, say, five years. You don't have to tell the story, you don't have to apologize; you just have to name the item you would least like to have found among your possessions if you suddenly were eaten by a fire-breathing dragon and the forensic investigation that followed asked the question: "Did this person have good taste in entertainment?"
Mine: A black-and-white 8x10 headshot of television's '90s-vintage Superman, reading: "To Linda: Super Wishes, Dean Cain."