NBC Attempts To Handcuff Boston, Force It To Watch Jay Leno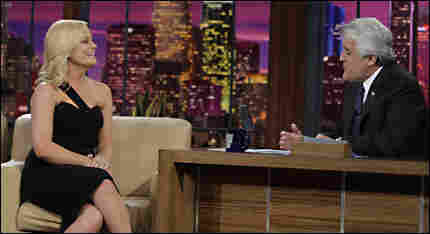 If you've ever had a nightmare where someone was standing over you, threatening your very existence, insisting that you watch Jay Leno or perish, then you know how Boston's NBC affiliate, WHDH, is feeling right about now.
WHDH has announced plans to pass on the entirety of the weeknightly Leno show set to air at 10 p.m. this fall.
Essentially, the station is betting against Leno, believes the show will fail, and believes it can do better for itself with an hour of local news than with Jay Leno, when it comes to setting up its 11 p.m. hour. The Boston Globe reports that the station was willing to air Leno at 11, but was refused.
NBC is insisting in response that as an NBC affiliate, WHDH is contractually required to air the show at 10, and is threatening to revoke the station's NBC affiliation. It's even threatening to start up its own new station if WHDH doesn't comply.
The threat may well work, of course, and Boston may see the show. And judging from the station's comments to the Globe, this seems to reflect almost as much frustration with the network's overall low ratings as it does specific doubts about Leno.
But putting aside the fact that if WHDH is right, NBC could lose the seventh-largest market in the country for five hours a week, this is emphatically not the mood you want surrounding the big new project you think is going to save your 10 p.m. slot. "Oh, sure," says a local affiliate. "We were okay with Knight Rider, but we have to draw the line somewhere."
Even if the network gets its way, it's a miserably inauspicious and embarrassing beginning.