Live-Blogging The Tonys: The Neil Patrick Harris Experience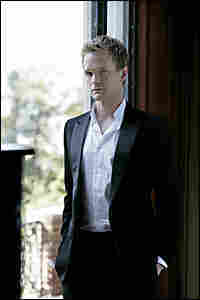 You probably know that Neil Patrick Harris is one of the Official Favorite People Of Monkey See, and we're just terribly excited that he's hosting The Tony Awards on Sunday night.
So I will be joined by regular Monkey See contributor Marc Hirsh for Sunday night's telecast. We are both, shall we say, theater enjoyers but not necessarily theater nerds, so we hope you'll come and appreciate it as a singing, dancing barrel of fun, which is what we're hoping for.
Check out the list of people who are scheduled to appear: Dolly Parton, Elton John, Liza Minnelli, and Poison. COME ON, people. That's entertainment.
If nothing else, you'll want to be here in case former American Idol contestant Constantine Maroulis wins a Tony for his performance in Rock Of Ages, because my head will truly explode.
Sunday night, 8:00 p.m., be there or be...watching reruns, and nobody wants that.