Culturetopia: Must-Listen Arts & Entertainment (Singing David Lynch Edition)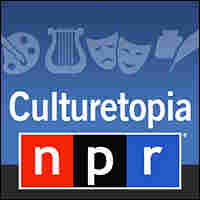 This week on Culturetopia, our weekly roundup of arts goodness via podcast, you'll hear the insightful author Jeff Yang on Asian-Americans and comic books.
And that immortal "Yoo-hoo!" echoing through your headphones emanates from rediscovered radio icon Gertrude Berg, who can fairly claim to have invented the sitcom with her serial The Goldbergs starting back in the late 1920s.
We'll hear Bob Mondello's review of the new Sacha Baron Cohen movie, Brüno