What To Expect If Comcast, NBC Universal Tie Up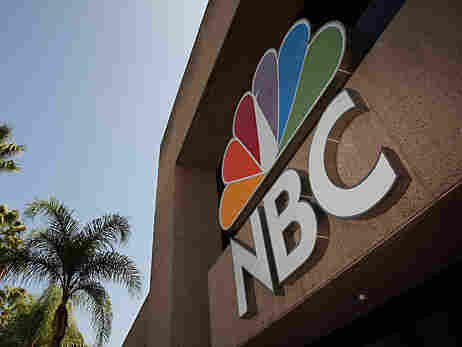 There's a lot of chatter about the possibility that Comcast will acquire a stake in NBC Universal before long. And honestly, with the vast majority of the programming tanking and Jay Leno's audience slowly shrinking to the size (and demographic makeup) of a poorly-attended bridge tournament, what better time to invest in a broadcast network?
Fortunately, we have looked into our crystal ball to predict some of the changes you can expect, should this acquisition actually take place.
1. Heroes will be scheduled for sometime between 11:00 a.m. and 3:00 p.m. next Tuesday, but will not actually appear on your screen until 6:15.
2. All shows originally scheduled to be 60 minutes long will mysteriously run for 73 minutes, with six of the additional minutes listed as "federal excise time," three as "broadcast overage," and four entirely unaccounted for.
3. Customers will no longer be able to watch a single show at a time. They will be forced instead to sign up for a package of 17 shows, including previously unaired episodes of NBC's Bionic Woman remake and low-stakes golf recorded in 1994.
The rest of the list, after the jump.
4. Comcast customers attempting to tune in to NCIS will receive pop-up messages reading, "Did you mean 'NBC's new drama Mercy, with its gripping plotlines and pretty nurses?"
5. Comcast cable boxes will air Dancing With The Stars upside-down.
6. The fourth hour of Today, starring Kathie Lee Gifford and Hoda Kotb, will be replaced by an hour of remote-control usage tutorials, also starring Kathie Lee Gifford and Hoda Kotb, which will become an instant YouTube sensation.
7. New spin-off Law & Order: Dangerous Violators will focus exclusively on cable theft and people who share wi-fi connections without proper authorization.
8. America's Got Talent will feature a four-year-old's moving performance in which he reboots a modem while singing "God Bless America." He will become loved, then hated, and will eventually be given the Monday-through-Friday 10:00 p.m. slot, where he will unplug electronic devices and plug them back in, while singing, five nights a week. His show will be praised for having the lowest production costs in the history of prime-time television.
9. NBC's logo will be an empty gray box over the words, "Your peacock is very important to us."
10. 30 Rock will declare itself superfluous, with its last episode titled, "Our Work Here Is Done, Apparently."