Log Your Holiday Cheese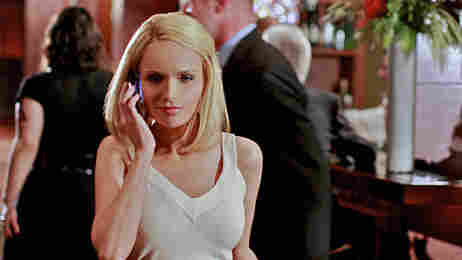 One of my holiday rules says: "This is the only time of year when I listen to Harry Connick, Jr. and Barenaked Ladies."
If you wonder why the former (and why the rule), the answer is here. (You have to let it get to about the 2:10 mark, where the choral background kicks in, to get the full effect.) As to the latter, "Elf's Lament" is excellent, as I mentioned a year ago.
But that's not remotely the worst thing I do.
It gets much, much more embarrassing after the jump.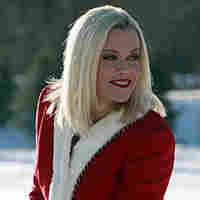 Music, however, is not the only form of entertainment that turns to cheese during the holidays. I found myself last night explaining to my friend Stephen about the four — four! — Lifetime TV Christmas TV movies I watched on Saturday while cleaning the house and sorting DVDs and doing other mundane chores. (Four. FOUR.) For the record, you can sense their badness from their titles: Recipe For A Perfect Christmas, A Boyfriend For Christmas, Undercover Christmas (the worst and therefore funniest, starring Jami Gertz as a gum-snapping cocktail waitress taken home for Christmas by an FBI agent whose wise mother is Tyne Daly, oh yes she is), and The 12 Men Of Christmas (the best, because it has Kristin Chenoweth in it).
I am sincerely sorry for this.
But really, I don't think I am entirely alone. The holiday season, if you celebrate it, has a way of loosening standards. I do not watch things like this. I promise. Since I asked you last year what holiday music drives you bonkers (if you did not get your answer in back then, you're free to answer that one now, too), let's flip it around: What do you allow yourself during this time of year that you would not tolerate at any other time?