You Asked For It: We Will Read 'Twilight'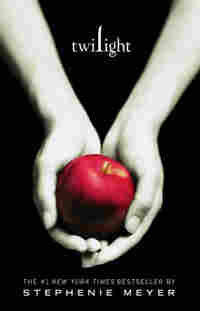 Okay. So.
When we talked about the Twilight Saga: Eclipse trailer this week in the comments, I was surprised by the emergence of a few people (beginning with Jessica Wolf) who expressed interest in actually reading the Twilight books — or one of them, anyway — just to get a sense of what the fuss was about. This came up another time or two, and then I got a fairly positive response to it on Twitter, and then I discovered I can get Twilight for less than six dollars for my Kindle, so ... okay. I will if you will. I believe in this sort of "you never know" philosophy. After all, you really never do know.
There are several reasons to do this. One is curiosity. Another is just tasting what's in the water in the culture you're living in. If you fear it will be bad, consider the fact that if the book is actually bad, you can say the book is bad and actually know what you're talking about, instead of relying on the many other people who say the book is bad. If you're going to crack on it, you might as well have something informed to say. Another is that if the book is 90 percent bad and 10 percent good, you will be surprised by the 10 percent.
And, of course, some of you will like the book. At least, you may come to understand what it is that appeals to people about it, or what manipulative powers it has, or what you think is destructive about it, or whatever greater understanding you might gain. I'm guessing it will make for an interesting, and/or amusing, and/or surprising discussion.
Now, here are the ground rules for the first round of the I Will If You Will Monkey See Book Club. First: It is fine to make fun, but you must be willing to give the book a chance. If you are not willing to give the book a chance to either be good or at least have good qualities should it turn out to have them, there's really no point. Second: This is about forming and discussing your opinion of the book, not your opinion of people who like the book. That way, madness lies. Third: If you have already read it and you know it will upset you if other people don't like it, this is not the project for you, because I promise you that at least some people will conclude at least some things you won't like. Fourth: Please do not feel obligated to list your reasons for choosing not to participate. Nobody is telling you to read this book. If you prefer darts, opera, or whittling, then vaya con hobbies. It is readily if not eagerly stipulated that this should come out of the part of your schedule you reserve for frivolity.
I get the sense that part of what's going on is that some of you are curious about it or think you might be amused by it, but you're really only interested in reading it in the right company. (This is kind of where I am myself.) We are happy to try to be, and host, the right company. So obtain your copy (somebody you know probably owns it, if you don't want to pop for the paperback), and we'll give you a week, and we'll talk about it starting Monday, March 22, at whatever pace seems suitable. (Feel free to make suggestions.)
Until then, as we go, I'll probably share some impressions via Twitter, and you should, too, as they develop. Just include a hashtag, like ... let's say #monkeyread.