Tonight's Television: 'Modern Family' Gets Two Bites At The Apple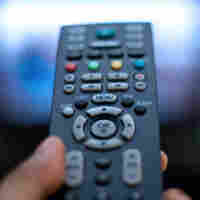 America's Next Top Model (8:00 p.m., CW) has reached the part of the season where those who remain head off to another part of the world, usually to behave boorishly and bother the locals and then never come back. This year, the lucky country is New Zealand.
I'm sure I don't need to be worried about the fact that the new Mythbusters (9:00 p.m., Discovery) is called "No Pain, No Gain." I'm sure it only sounds dangerous.
Fred Willard is back as Phil's dad on a new Modern Family (9:00 p.m., ABC). Aw, yeah.
But wait! Modern Family fans will also want to note that cooking for the show's cast and crew is the task for tonight's episode of Top Chef Masters (10:00 p.m., Bravo).
As discussed elsewhere, ABC premieres Happy Town (10:00 p.m.) tonight. The verdict: "Eh."
South Park (10:00 p.m., Comedy Central) has been having an interesting run lately, to say the least, and tonight is their fourteenth season finale.