Tonight's Television: '24,' 'Law And Order' Gone Forever, Others Gone Awhile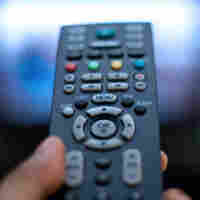 We have now entered the well-and-truly endgame of the 2009-2010 regular television season. Last few nights, people.
At 8:00 p.m., the final regular episode of Dancing With The Stars on ABC will face off against the season finale of How I Met Your Mother on CBS (followed by the finale of Rules Of Engagement), the season finale of Chuck on NBC, and the series finale of 24 on Fox. (This is a tough section of the evening for my DVR.)
Then at 9:00, while Jack Bauer and Chuck Bartowski are still wrapping things up, the finales of Two And A Half Men and The Big Bang Theory on CBS will face the premiere of The Bachelorette on ABC (starring the obnoxious Ali, who, seriously, is the least appealing bachelorette ever, but enough about that).
At 10:00, the series finale (sniffle!) of Law & Order (NBC) will face the season finale of CSI (CBS).
As I said, it's a big night. Any time Jack Bauer and Jack McCoy hang it up simultaneously, one night after Jack Shephard did the same, you're seeing something of a changing of the guard in network dramas, no?