Tonight's Television: Fred Willard, Swoosie Kurtz, And Rocco Dispirito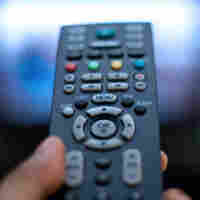 Under "Things That Are Great Ideas," please file "Fred Willard and Swoosie Kurtz guest-starring on Chuck (8:00 p.m., NBC)," which happens tonight.
On a new How I Met Your Mother (8:00 p.m., CBS), Ted and Barney and Robin are going romantically round and round in some way that's probably far less substantial than the previews make it appear.
The Big Bang Theory (9:00 p.m., CBS) is on at a special time, and features the delicate matter of handling friends after a breakup.
Gossip Girl (9:00 p.m., CW) gets a guest appearance tonight from Billy Baldwin — not the Baldwin who's on 30 Rock, and not the Baldwin one web site is hoping to "restore,", but the Baldwin who was on Dirty Sexy Money.
Chef and slickster Rocco Dispirito just keeps appearing on television — tonight, he shows up on Castle (10:00 p.m., ABC).
And, as always, Nurse Jackie (10:00 p.m.) and The United States Of Tara (10:30 p.m.) are classing things up over at Showtime.