Tonight's Television And The Weekend: Soccer, The Tonys, And 'Breaking Bad'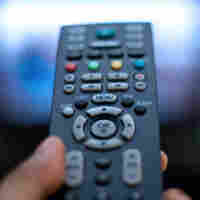 ESPN2 will air the FIFA World Cup Kickoff Celebration Concert live at 2:00 p.m. (that's soon!), but ABC will have a two-hour highlight package at 8:00 p.m.
In news that will undoubtedly be more somber, Friday Night Lights (8:00 p.m., NBC) features a trip for Matt and Julie as well as Tim's reunion with Lyla, who showed up last week at Matt's father's funeral.
Regular blog readers will not be surprised to be alerted that tonight at 10:00 p.m., Starz has another episode of Party Down.
The weekend is slow, as usual, but Sunday brings The Tony Awards at 8:00 p.m. on CBS, hosted by Sean Hayes. That night at 9:00, HBO brings back True Blood for its third season. (Also at 9:00 is TLC's Extreme Poodles, a title I really could not keep to myself.)
And at 10:00 p.m. on Sunday, HBO has the penultimate episode of Treme.
But for many critics and people who watch the same television as critics, the big event of the weekend is Sunday's season finale of Breaking Bad on AMC at 10:00. Sure, it's on opposite that Treme episode, but that's why they make recording technology.