Culturetopia: Must-Listen Arts & Entertainment (Household Name Edition)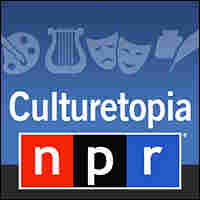 This week's round up of the best arts and culture stories NPR has to offer include a look at a self-publishing success story, the controversy around bringing a comic based James Joyce's Ulysses to the iPad, and the fate of an extraordinary archive of Polaroid images.
Critic Bob Mondello looks at how the "mumblecore" vibe translates to the big screen in his review of the new movie Cyrus, and another new film explores the little-known tale of an expatriate German businessman who saved hundreds of lives during 1937's Rape of Nanking.
Finally, in one of the highlights of our 50 Great Voices series, a look at British folk rock queen Sandy Denny. Listen below, or click here to subscribe.