Culturetopia: Booky-Wook Edition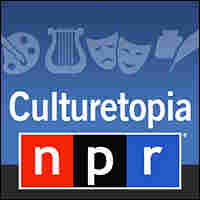 Have no fear — this week's podcast of NPR's best arts and culture stories is a completely Russell Brand-free zone. Instead, we've got a literary lineup of all books-related stories, starting with Jay-Z chatting with Terry Gross about his new memoir. Then, the author of an engrossing new tome about the world's most-stolen painting. It is Dutch. Also, an American journalist writes about witnessing the dramatic reinvention of his parents' homeland in India Calling, and he talks about it in a Morning Edition interview with Steve Inskeep.
And, as part of a series, NPR's Lynn Neary has a story about independent bookstores in the age of Kindle. (They're doing better than you might think.)
Subscribe right here or listen below.