Culturetopia: Pants Roles Edition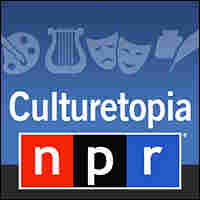 NPR's podcast of the week's best arts stories has arrived, with a lovely lineup including a gender-bending new album of operatic arias, the story of a designer intent upon making the mighty grand piano even grander, and a chat with Haitian musician Jowee Omicil about his favorite tunes,
Also, leave it to Los Angeles to install a swimming pool in a temple of culture— you can actually take a dip at the city's Museum of Contemporary Art while art is projected over the pool. And in his new book "Lastingness," Nicolas Delbanco looks at artists who kept creating and innovating well into their 70s and beyond.
Subscribe here or listen below.