Culturetopia: No Foolin' Edition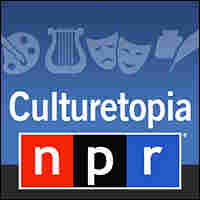 The week's best arts stories, coming at you via podcast [slightly late this week, which is my fault — Linda], include a truly funny backstage glimpse into the complex cosmetic process that transmogrifies the great stage actor Brian Bedford into Lady Bracknell in the current Broadway production of Oscar Wilde's The Importance of Being Earnest. We've also got the story of Maurice Sendak's only known mural, painted on a bedroom wall over 50 years ago and now being restored and donated to a museum.
Also in this week's roundup: an interview with pop star Ricky Martin on his post-closeted existence and his first album in years; Susan Stamberg visits the best museum she thinks you haven't visited, the Norton Simon, in Pasadena; and a look at changes in e-book sales. Finally, we've got Food Network chef Jeff Henderson on his just-published soul food cookbook.
Go on and subscribe here, or listen below.