Culturetopia: Pietistic and Playful Edition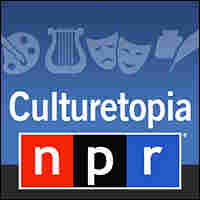 This week on Culturetopia, NPR's weekly podcast of the week's best arts and cultural stories, we've got a look at the new film Of Gods and Men, and the twisty, globe-roaming backstory of a pair of sexy Titian masterpieces belonging to a devout Spanish king. Also, Hollywood's foremost studio percussionist talks about his part in recording thousands of soundtracks and scores, ranging from Dr. Zhivago to Jaws to the TV show Lost.
And a piece filed from Michigan takes us to a small Dearborn storefront where comic book artists compete in what one describes as "a relay race on paper." And finally, we hear about a project that brought buskers to airports in celebration of Black History Month.
Subscribe to Culturetopia here or stream below.